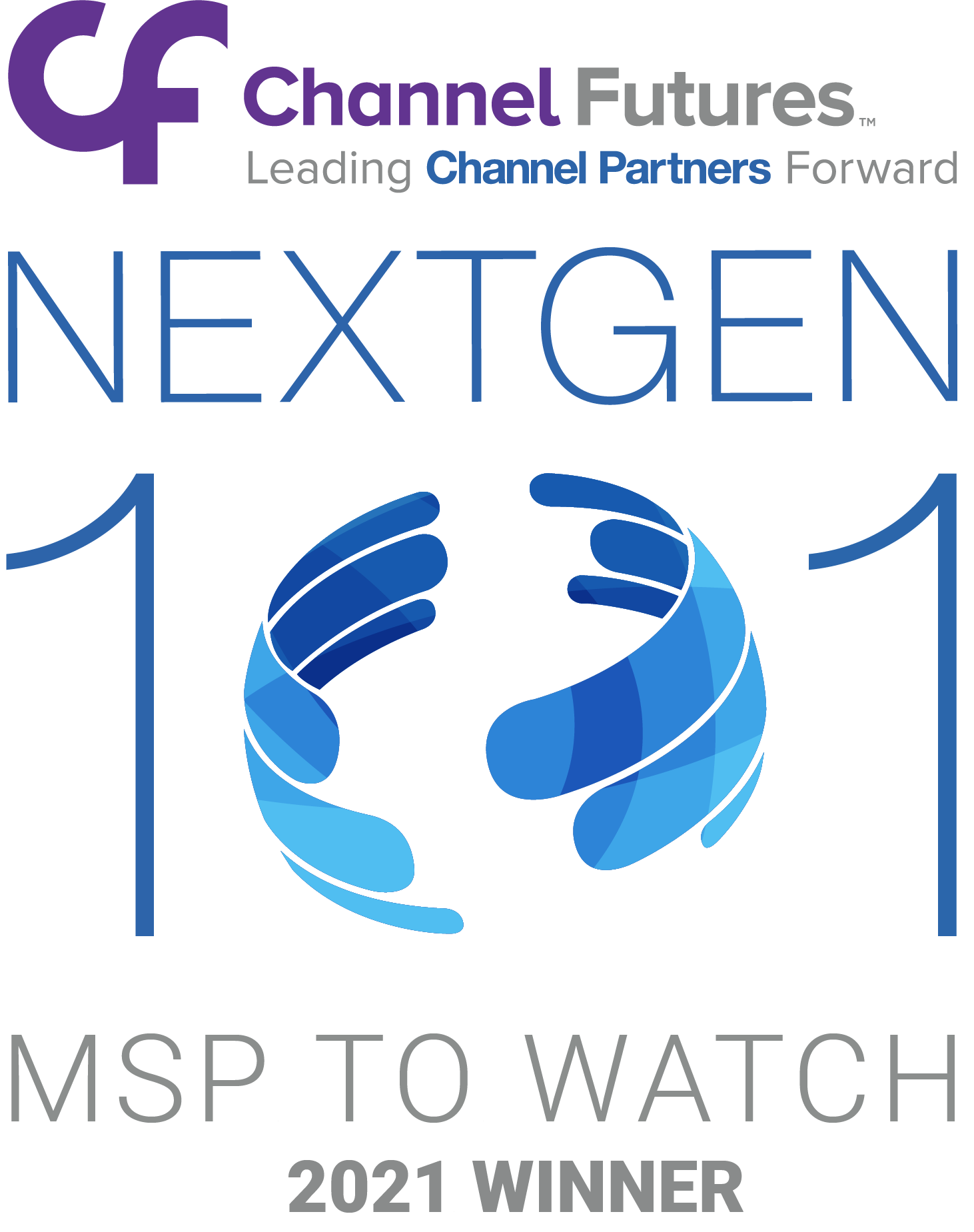 The MSP NextGen 101 Award sees The PC Support Group Ranked Among the World's Top IT Managed Service Providers by Channel Futures
The MSP NextGen 101 awards list from Channel Futures honours the top 100 industry-leading managed services and technology providers across the globe who are driving a new wave of growth and innovation for the tech channel via the ground-breaking solutions they deliver for their customers. The Channel Futures NextGen 101 are those companies that hold great promise, offering leading-edge information technology and communication solutions including The PC Support Group Cloud Services, The PC Support Group Cybersecurity and The PC Support Group Unified Communications, among others.
Channel Futures is pleased to name The PC Support Group a 2021 MSP NextGen 101 award winner.
"NextGen 101 are the most-watched of all organisations in the worldwide MSP channel, and we're delighted to have made the list," said Phil Bird, CEO, The PC Support Group. "not only because the winners represent innovators and world-leaders in our field, but also because the award recognizes that our clients are at the heart of what we do." Bird continued, "To be the highest placed IT MSP in the UK is exciting enough, but to be ranked 33rd in the world in the NextGen 101 awards list is a massive accolade."
"The NextGen 101 represents those organizations and leaders ushering in a new wave of growth for the technology industry. The customer experience is at the very heart of their businesses and thinking and they approach partnering in a unique way," said Robert DeMarzo, vice president of content for Informa Tech Channels.
"The NextGen 101 is designed specifically to honour partners dedicating resources to building out their practices — all while maintaining the integrity of their core businesses," said Allison Francis, editor and content producer at Channel Partners and Channel Futures. "Given that these companies represent the future of the technology channel and IT industry, the Channel Futures NextGen 101 are the most watched of all organizations in the channel today."
The data collected by the annual NextGen 101 and MSP 501 drives Channel Futures' market intelligence insights, creating robust data sets and data-based trend reports that support our editorial coverage, event programming, community and networking strategies and educational offerings.
MSP NextGen101 Awards Background
The 2021 MSP 501 and NextGen 101 lists are based on data collected by Channel Futures from March 1 through May 24, 2021 and recognizes top managed service providers based on metrics including recurring revenue, profit margin and other factors.