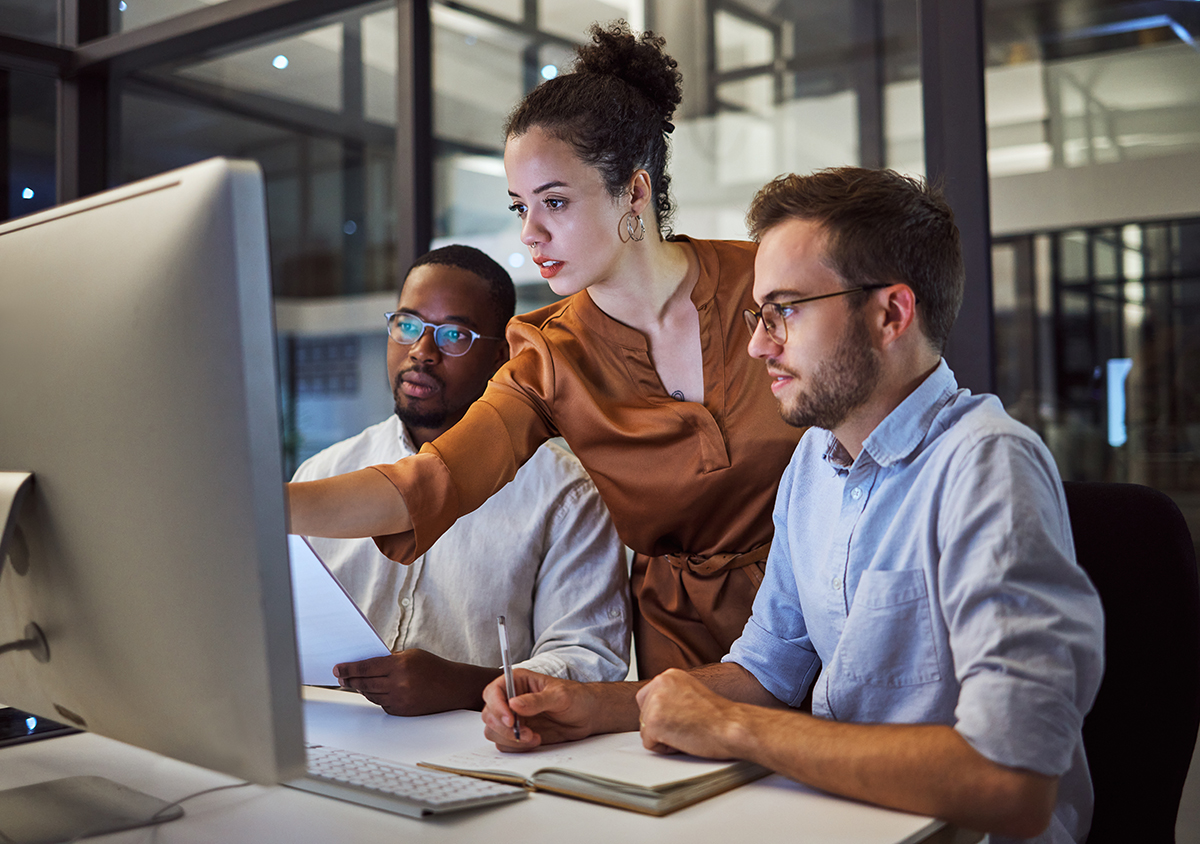 Business IT Support in Warrington
Transform your business' use of technology with proven, award-winning support from The PC Support Group. Bespoke, impactful IT support specifically designed for your business. Boost your productivity, improve your efficiency and benefit from expert guidance.
Award-winning managed services provider
Quick, efficient and reliable IT support
Two north-west offices providing a local and personal service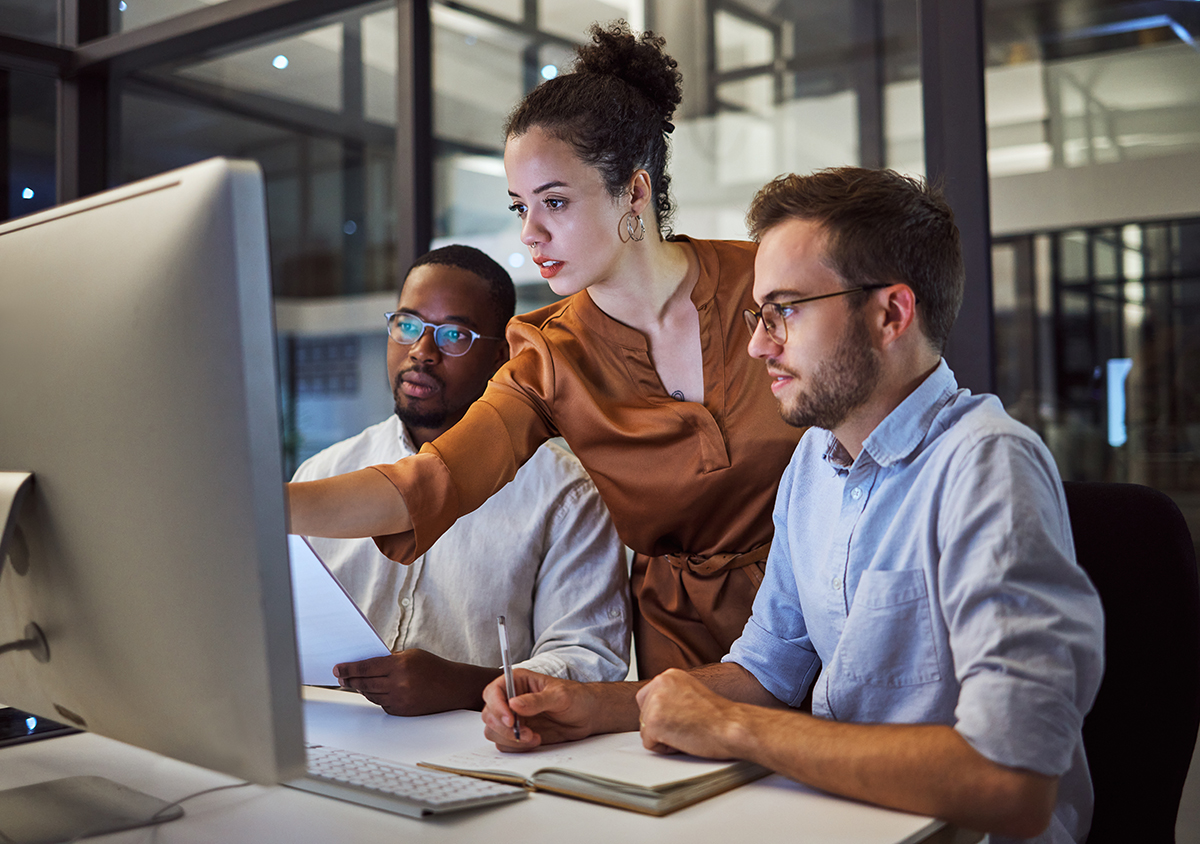 IT Support Services in Warrington

How would your business benefit from a more proactive approach to IT? We've helped businesses in and around Warrington maximise their use of technology, streamline their business processes and plan ahead for a more productive future. So, if you're looking for a proactive IT partner that offers expert advice, administers world-class IT systems and values a strategic partnership, get in touch today.
As a proactive IT support company, we use specialised tools and in-depth knowledge to make sure your company runs efficiently and securely. You can choose the plan that will work best for you and your company from among our flexible options. All our service plans come with comprehensive security monitoring, preventative maintenance, administration of your IT systems, and unrestricted access to our staff of knowledgeable and personable specialists.
Our tried and tested Service Excellence Cycle means we work with you to learn about your needs, and then apply our specialist knowledge and industry expertise to provide the right solution. In short, we listen, we understand, and we solve.
Ready to accelerate your business' growth? Set up a free discovery call with our experts now and let's take your company to the next level.
Proactive IT support with a personal touch
We're born and bred northerners based in the North West of England. With local engineers and your dedicated Client Success Manager within a 45-minute drive of Warrington, if we can't solve your problem over the phone, we'll be there on-site to help.
Increase productivity and improve efficiency
As a proactive service provider, we're always looking ahead, ready to provide you with the best advice and solutions for all your IT needs. No more IT headaches; just helpful, friendly advice that makes for a more productive, more efficient business.
Fully managed IT services for businesses in Warrington
We've got you covered with anything IT-related. That means not just fixing things, but being your trusted advisors, helping you plan ahead and boost your business operations through great technology.
IT Support Tailored to Your Business Requirements
Empower your business
We're not just there to fix things when they go wrong (though we are good at that too). We consider ourselves your partners in success. Your goals become our goals, and we're committed to helping you achieve them. We've already helped countless businesses throughout the North West and are ready to do the same for yours.
We've got you covered
From IT management and cyber security to internet connectivity, telecommunications and cloud solutions we've got you covered! We'll ensure you're equipped with the ideal setup, so you can become more productive and efficient.
Microsoft & Apple support
We're proud to be both a Microsoft Partner and a member of the Apple Consultants Network. That means we have the expertise, experience and know-how to tackle any IT problem you encounter – no matter what devices and platforms you use.
Speed and efficiency as standard
IT problems can strike at any time, so we've got your back with ultra-fast response times. We resolve 81% of support calls at the first time of asking – and on those rare occasions we can't, we work tirelessly until we can. We'll even visit your premises if we need to.
Prevent problems & maximise productivity
We take a proactive approach to managing and monitoring your systems, often detecting, diagnosing and resolving issues before they have a chance to impact your business. Our high-tech systems ensure your data is always protected.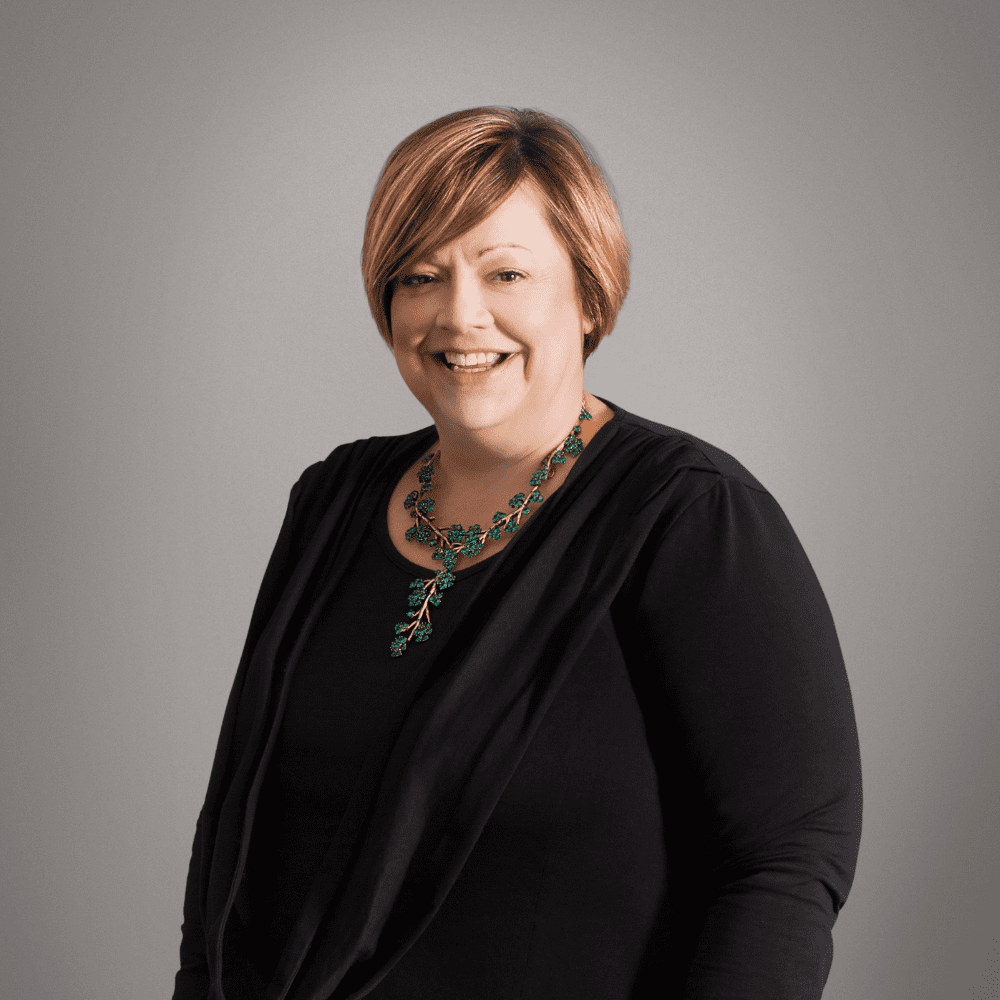 Our technology not only needs to be fully functioning at all times; it needs to help drive our business forward to enable us to deliver evermore innovative, high-value, high-quality services for our clients. The PC Support Group delivers all this and more. They are our virtual CIO, acting as a valued advisor and partner, enabling our people to do their best work, while also looking forward, ensuring that we have the best solutions on the best commercial terms. Their people are friendly, super helpful and always go the extra mile."
Sara Wilde
Managing Director, Influential
IT Services & Products
Whether you're in need of technical guidance, safeguarding your valuable data from cyber threats, or elevating your communication systems, we've got the perfect solutions tailored just for you. Discover our extensive range of IT support, cyber security, and telecoms services that will take your Warrington business to the next level.
Award-Winning IT Support & Trusted Local Partners







Get expert IT support in Warrington now
To find out more about how our IT support or telecoms services can benefit your business, get in touch.
Speak to one of our friendly advisors and get started.
Featured Case Study
Creed's partnership with The PC Support Group has embraced an office move, transition into the cloud, an overnight adjustment to remote working during COVID-19, an expertly executed adoption of SharePoint and a seamless securing of Cyber Essentials certification, improving protection against 98.5% of the most common cyber attacks.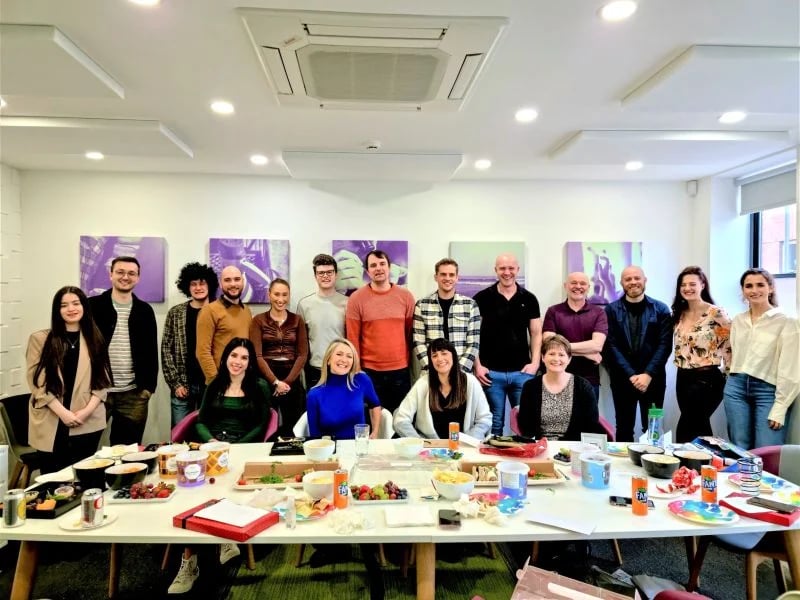 Cyber Essentials accreditation demonstrates data security awareness and controls

Transition to SharePoint has enhanced ability to collaborate, innovate and work at speed

Seamless Microsoft and Apple integration ensure account teams can deliver outstanding work for clients

Employees are more productive as they have access to expert support and advice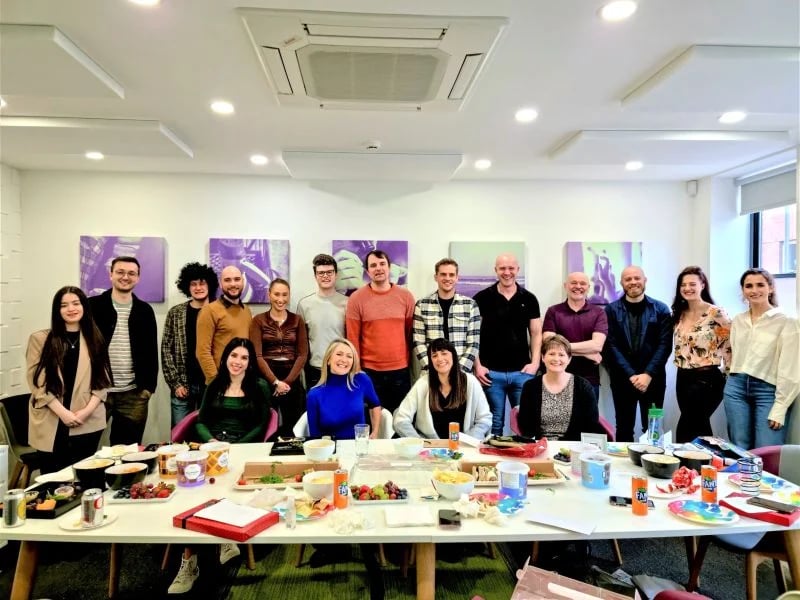 Our North West Addresses
We're strategically positioned right in the heart of the North West, with two offices; one in Manchester and the other in Liverpool. That means our friendly team of local engineers and specialists are within easy reach of Warrington. If there's an emergency that requires on-site attendance, rest assured that we can be there within a 45-minute drive.
Manchester
The PC Support Group
10th Floor, Chancery Place,
50 Brown Street,
Manchester, M2 2JT
T. 0161 660 0507
Liverpool
Liverpool Business Centre,
23 Goodlass Road,
Liverpool, L24 9HJ
T. 0151 601 2778