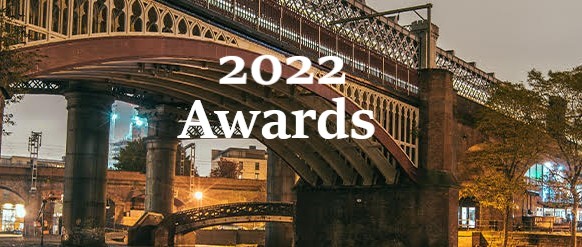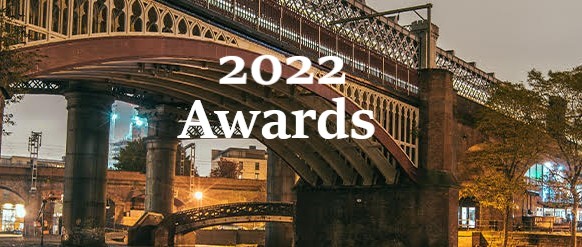 We're over the moon to have scooped three business and IT awards in the first quarter of 2022
Phil Bird, CEO of The PC Support Group said, "We're absolutely delighted to have won three awards in such quick succession - what a way to start the year! It's always brilliant for the team to gain recognition with a new award, but it's equally gratifying to win again in subsequent years, as we have with the Cloudtango and Northern Enterprise awards in 2020/21/22." Phil continues, "It's a testament to the service levels the team provide to our clients day in day out, whilst we also continue to innovate in what is a challenging and ever-changing industry."
Most Influential CEO 2022 Award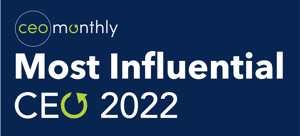 Firstly, congratulations to our CEO, Phil Bird, who won the prestigious 'Most Influential CEO, 2022' award in the Liverpool region. The annual CEO Magazine Awards programme highlights around 100 influential CEOs across the business landscape who have demonstrated outstanding commitment to development and expansion, community involvement and delivered exceptional service for their clients.
Top 50 Managed Service Providers in the UK | 2022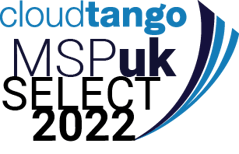 Cloudtango connects businesses with thousands of managed service providers (MSPs) across the globe. Every year Cloudtango honours the top managed service providers by publishing the MSP Select list, and in 2022, The PC Support Group was named as one of the UK's Top 50 Managed Service Providers.
Now in its 8th year, MSP Select UK continues to highlight technical excellence, innovation, and customer satisfaction provided by the MSP industry. For 2022, the technical analysis focused on cybersecurity, support, infrastructure, and cloud services.
"With the world becoming more digital, a high standard of IT services is ever more critical for businesses to stay competitive. With this in mind, we selected The PC Support Group due to its strong commitment to excellence and customer satisfaction" said Jordi Vilanova, Managing Director at Cloudtango.
MSP Select UK does also underline those MSPs who play key roles in helping customers drive innovation. By being selected, The PC Support Group demonstrated a track record of successfully delivering innovative IT solutions while exceeding customer expectations."
Best IT Support Services Provider - North West

The SME News Northern Enterprise Awards were announced in January, 2022. They seek out and celebrate the best of what the North West of England has to offer, and The PC Support Group has been presented with an award for the 'Best IT Support Services Provider' in the North West.
The SME News Northern Enterprise Awards is designed to represent innovative, driven, and pioneering businesses and individuals, based in the North of England. The pandemic has hindered many businesses and industries and continues to do so as we move forward, but the business sectors in Northern England have displayed a solid sense of resilience and have continued to go from strength to strength.
The Northern Enterprise awards businesses and professional individuals across a range of industries, from manufacturing and construction to design and telecommunications. The aim at SME News is to acknowledge and celebrate those who have demonstrated a strong work ethic and have established a firm connection with their clients and customers.
---
We're very proud that our incredible team continues to go from strength to strength supporting our clients, and these three awards are a wonderful recognition of that.
The PC Support Group has extensive experience in providing IT support to small and medium sized businesses, including disaster preparedness, data backup and cyber security management. Email us on info@pcsupportgroup.com or call 03300 886 116 to see how we can help you and your business.