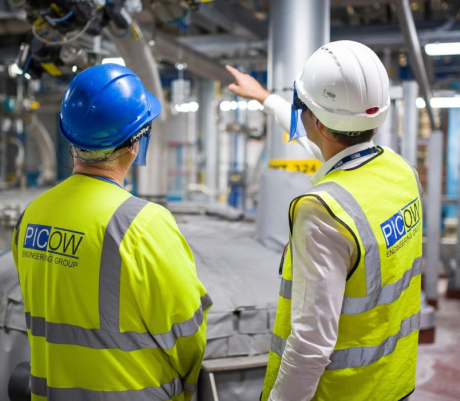 AMION Consulting
Transforming IT from a business cost to a business enabler.
AMION Consulting is one of the most respected specialist economic, financial, and management consultancies in the UK, a business with a unique skill mix and an enviable blue-chip client list.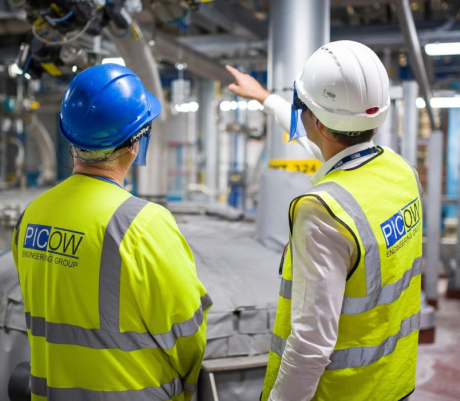 About the project
AMION Consulting selected The PC Support Group to plan, execute, and support a transition to new IT and telecoms systems and services, providing a stable and robust infrastructure, improved tools and technology to enable agile and collaborative working, and an enhanced cybersecurity stance.
The challenge
AMION Consulting has built a reputation for the excellence of its professional services and the authority of its consultancy advice. Its expertise is trusted by decision-makers throughout the UK. It works at the highest level, collaborating with colleagues and extended teams, on-site, at client premises, at its Liverpool and London offices, and on the move. Professionalism and high standards are essential at all times.
The company relies on its IT and telecoms to operate effectively. It needs robust systems, tools, technology and devices, and secure, instant, access to colleagues, clients, data and documents, to enable its people to maximise productivity and fee-earning capacity. And it must constantly demonstrate its high-quality working practices, for example, its cybersecurity protocols, to qualify to bid for new commissions.
AMION felt that it had outgrown its previous IT support arrangements and that its infrastructure was limiting its ability to work efficiently and collaboratively. For example, team members working remotely often struggled to access documents in an office-based legacy file server, which was approaching the end of its life, via an unstable virtual private network.
The company wished to move to a new outsourced partner with the capacity, skills, and experience to help maintain its reputation for excellence and ensure that its technology was working as a business enabler, rather than a business cost.
It was also seeking a long-term strategic partner, able to execute a smooth transition to a new, proactive maintenance and support service, with no impact on its work with clients, especially during the unique challenges posed by the COVID-19 pandemic.
"It is very reassuring to have a partner that works hard to really understand our business and what's important to us. Whoever we deal with, they communicate well with us, there is consistency, follow through and attention to detail. Any issues that do crop up are dealt with promptly and expertly, and if the issue is more involved, we know that they will keep going until it's resolved."
Graham Russell, CEO, AMION Consulting
The solution
The PC Support Group developed a detailed, phased transition plan to safely onboard AMION onto its managed support and proactive maintenance programme. As part of this process, an audit of the company's existing IT hardware and software assets identified areas where prudent investment in equipment upgrades and improvements would create a robust and reliable infrastructure base.
Building on AMION's existing investment in Microsoft 365 email, The PC Support Group also managed a move to the more stable, secure and controllable SharePoint filesharing solution. After consultation, all documents were assessed, categorised, and migrated to the cloud, where they are readily and easily accessed for collaborative working by team members, wherever they may be. The obsolete server was then decommissioned.
Then, to bolster AMION's security stance, The PC Support Group supported the company through a review of its cybersecurity arrangements as part of the renewal of its Cyber Essentials accreditation, the Government-backed cybersecurity programme. Adoption of Multi-Factor Authentication has further strengthened its suite of security measures.
Finally, with these early projects successfully implemented, AMION confirmed its intention to move to The PC Support Group's agile, scalable and cost-effective VoIP telephone system. By using the same secure infrastructure as its IT, the fully integrated VoIP telephone system will help it to maximise the connectivity and productivity of its people, both office and home-based, through a unified approach.
"The PC Support Group has been outstanding. They have delivered what we aspire to provide for our clients – commitment, measured recommendations, professional delivery and ongoing expert advice and guidance. They have transformed our view of how technology can support our business goals."
Graham Russell, CEO, AMION Consulting
The results
Thanks to a smooth, well-organised transition, AMION Consulting can focus on what it does best – delivering great consultancy services for its clients, secure in the knowledge that its IT and telecoms are being constantly monitored, and functioning efficiently and cost-effectively.
As a result, its people are more agile and productive, with the tools and technology they need to produce their best work. And when they need support and assistance, The PC Support Group's team of expert engineers is on standby to resolve issues and provide advice and guidance.
Commercially valuable company and client data and documents are automatically and securely backed-up off-site, ensuring business continuity and peace of mind.
SharePoint has also improved productivity by ensuring that AMION's team has instant, secure, and controlled access to documents at all times, anywhere in the world, enabling collaborative working with colleagues and clients, and ensuring that the latest versions are always available.
Renewed Cyber Essentials accreditation has not only rubber-stamped AMION's commitment to cybersecurity but has led to genuine security improvements, helping to protect the business and its data. It has also contributed to an ongoing awareness of the risks posed by cybercriminals and how to counter them through safe working practices.
The move to enhanced VoIP telephony brings all of its IT and telecoms onto a single, proactively managed, technology platform and will enable AMION's teams to make and receive calls on any device, improving communications and providing additional services such as call recording, transferring and conferencing.
"I can't praise The PC Support Group highly enough. They earned our trust and confidence very quickly with their expertise, proactive approach and professionalism and we've enjoyed some immediate benefits. SharePoint Cloud has improved the way we work considerably, and our IT is now on a much more solid and secure footing, enabling us to focus on our work and our clients."
Graham Russell, CEO, AMION Consulting
The benefits
Confidence for AMION to focus on its clients, its projects, and its business development

A streamlined transition to the improved system and services was achieved through effective planning and project management

Enhanced business continuity and peace of mind through improved fully managed back-up and recovery services

Fast and effective resolution of issues through proactive support and immediate access to experts

Problems minimised through ongoing monitoring and maintenance

Improved productivity and increased collaboration by moving from an on-premises server to SharePoint

Robust cybersecurity stance through an improved base for Cyber Essentials accreditation and increased security awareness

A firm platform for planned maintenance and future upgrades making IT administration and budgeting more transparent and simplified

A unified communications system is also planned, utilising the renewed IT system and an upgraded VOIP system, leading to improved efficiency and costs savings
"There's a tangible sense throughout the business that our technology is now a real asset for us, and that there have been major improvements in a short period of time, and that is down to The PC Support Group. As a result, we think we have a partnership for the long-term and that's exciting."
Graham Russell
CEO, AMION Consulting