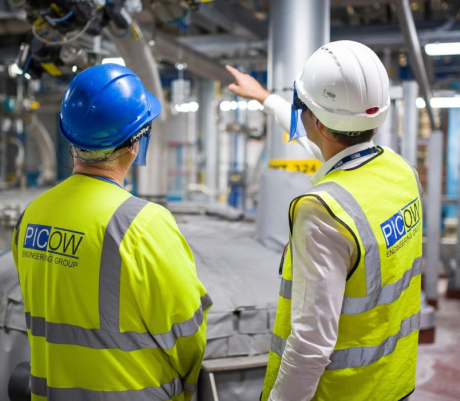 Frontline Trust
Helping achieve ambitious expansion plans.
A faith-based charitable organisation that is transforming the lives of thousands of people in the UK, Asia and Africa.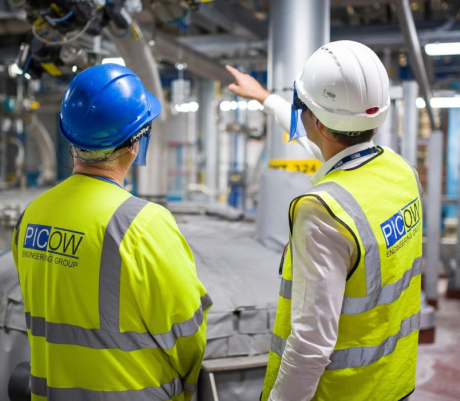 About the project
Frontline's outsourced technology partner The PC Support Group transitioned the charity's IT systems to a cost-effective, streamlined and efficient cloud-based solution, equipping it with the tools and systems to help it achieve its ambitious expansion plans.
The challenge
Frontline was launched in 1992. In common with many charitable organisations, its IT systems and equipment had been constructed and operated on a piecemeal basis, with tactical investments in new infrastructure taking place to fix individual problems and to meet immediate, often short-term requirements. The result was a patchwork of technologies and functionality.
In recent years, as its programme of outreach, social services and community projects has grown both in the UK and abroad, Frontline's IT requirements have become steadily more sophisticated.
Its growing team of employed and volunteer workers require secure, flexible access to data and systems and an ability to work collaboratively, with fast access to technical support when they need assistance.
Despite the best efforts of its in-house IT engineer to keep systems and equipment up and running, Frontline was facing the prospect of potentially significant capital expenditure to update its failing IT infrastructure.
Servers were reaching the end of life, there were real risks of downtime and lost data, the data backup measures were limited, files were often stored on local machines and it was extremely difficult for staff and volunteers to work remotely. In a nutshell, Frontline's IT environment was no longer fit for purpose and it was time for a root and branch reassessment of its options.
The solution
The PC Support Group spent time with Frontline to understand current and future working patterns and requirements – and its aspirations for the role IT could play in achieving its goals.
Frontline was keen to utilise cloud systems and approved The PC Support Group's recommendation to move its entire email and file sharing systems to Microsoft Office 365, all in the cloud, removing the need for investment in local servers and reducing operating costs.
Microsoft Azure was also added to the mix to manage user logins, completely removing the need for a new, on-premise server, while Frontline also decided to discontinue its in-house IT support function, moving to The PC Support Group's fully managed, outsourced service.
A comprehensive implementation plan was developed by The PC Support Group's project management team to handle all aspects of the deployment, ongoing roll out and achievement of a smooth transition to the new tools, services and ways of working.
The results
Frontline's IT infrastructure has been modernised, streamlined and integrated, providing staff and volunteers with fast, consistent, flexible and secure access to data, documents, systems and colleagues, regardless of where they are in the world.
Staff and volunteers with differing levels of IT capability have been guided through the transition and helped to embrace new tools and systems and a new way of working, to make the most of what the latest technology can offer. A highly responsive support team is now just a call away, able to provide hands-on advice and assistance.
Frontline's ability to organise and manage its activities, services and community programmes has been significantly enhanced, with its Merseyside team now enjoying closer and more productive contact with their international colleagues. The move to Microsoft platforms and technologies in the cloud avoided the impending need for substantial investment in physical infrastructure – while at the same time ensuring that
staff and volunteers have access to the latest, high-quality technology and functionality, without the geographical and performance limitations of physical infrastructure.
Moving to the cloud and outsourcing day-to-day maintenance and support services is saving Frontline 40% of the salary costs of an in-house IT engineer, as well as thousands of pounds each year in infrastructure and other costs. These are vital for a charitable organisation, enabling precious resources to be reallocated to its essential services and community programmes.
Organisation and administration of the IT environment have been simplified, with The PC Support Group providing a single, trusted source of support, maintenance, management, advice and guidance. And the close partnership has resulted in additional, unforeseen benefits too, such as a reorganisation of Frontline's printing capabilities, improving functionality for staff and producing further financial savings.
The benefits
Modernised, streamlined and integrated IT infrastructure enables flexible, productive and secure ways of working

IT administration and budgeting significantly simplified and more transparent

40% reduction in monthly support costs

Long term partnership with The PC Support Group ensures ongoing best advice and guidance

Thousands of pounds saved through efficiency gains, plus major capital investments avoided

Frontline's life-changing social services and community programmes extended as a result, on Merseyside and in India and Africa.

Expert IT support and access to a wide range of technical skills
"The PC Support Group project team did a fantastic job of leading us through this transition – from looking at the available options, to helping us identify ways we could maximise the benefits. The team were brilliantly committed to getting it right for us."
John Gibson
CEO, Frontline Trust