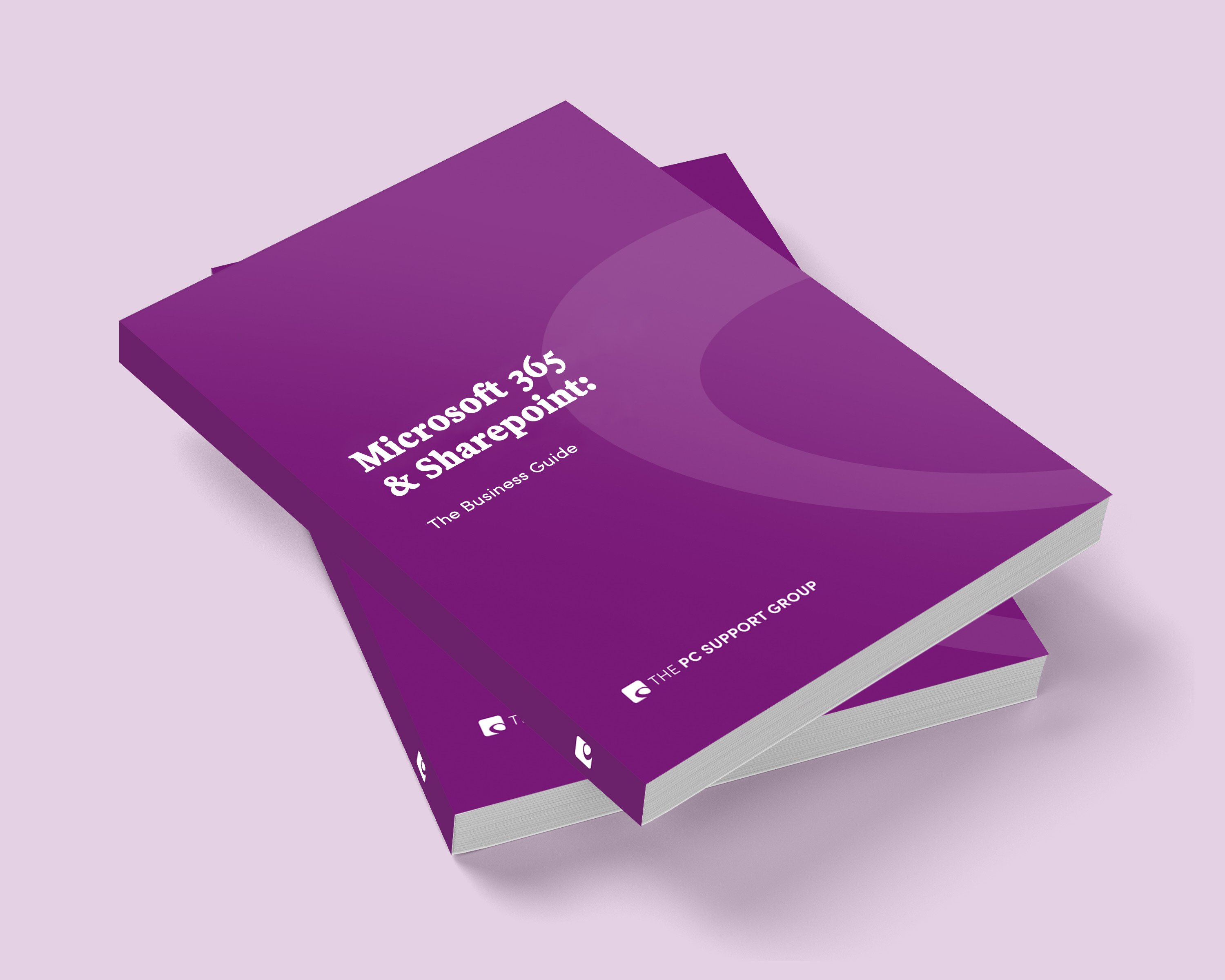 Download Your Free Ebook
Microsoft 365 & Sharepoint: The Business Guide
With more than 100 million users, Microsoft's comprehensive, cloud-based, suite of products and services has been at the heart of a revolution in the workplaces of businesses around the world.
Download this ebook to learn about how Microsoft 365 can help you:
Boost your and your staff's productivity levels

Help to increase your cyber security and protect from harmful threats

Save money and control your business costs
The ebook that will help you boost productivity, be more secure and save money!
Every business can benefit from a move to Microsoft 365, or by extending their use of it. Microsoft 365 provides a combination of benefits that makes it the indisputable choice for most businesses. These include, a range of tools to make your teams more productive, increased cyber security protection and reduced IT costs.