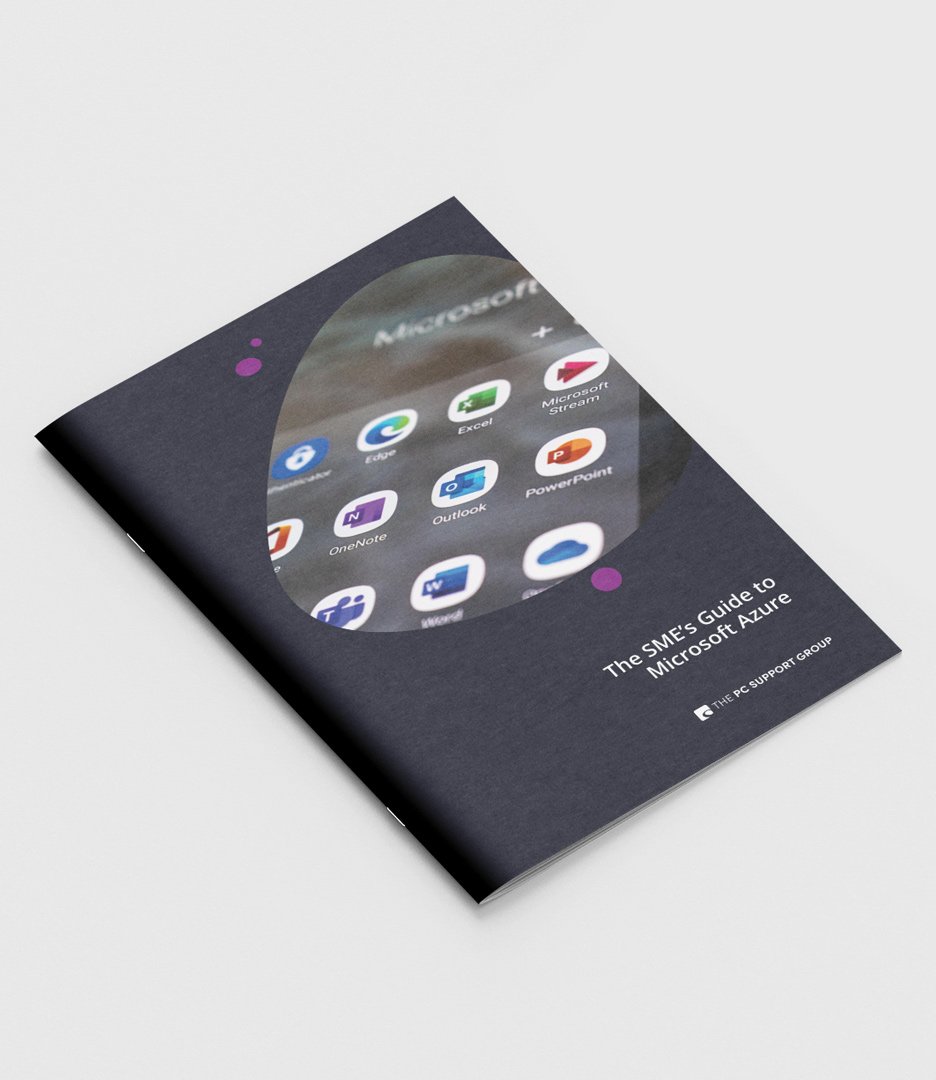 Download Your Free Ebook
The SME's Guide to Microsoft Azure
Microsoft Azure is a powerful and versatile cloud computing platform that provides businesses with a wide range of services and capabilities.
Download this ebook to learn about how Microsoft Azure can help you:
Enhance your staff's productivity levels

Help to increase your cyber security and protect from harmful threats

Save money and optimise your business costs

And much more
The ebook that will help you boost productivity, be more secure and optimise your costs!
Microsoft Azure offers a wide range of services that can help SMEs streamline operations, improve collaboration, and gain valuable insights into their business. Download this guide now to find out how your business could benefit.