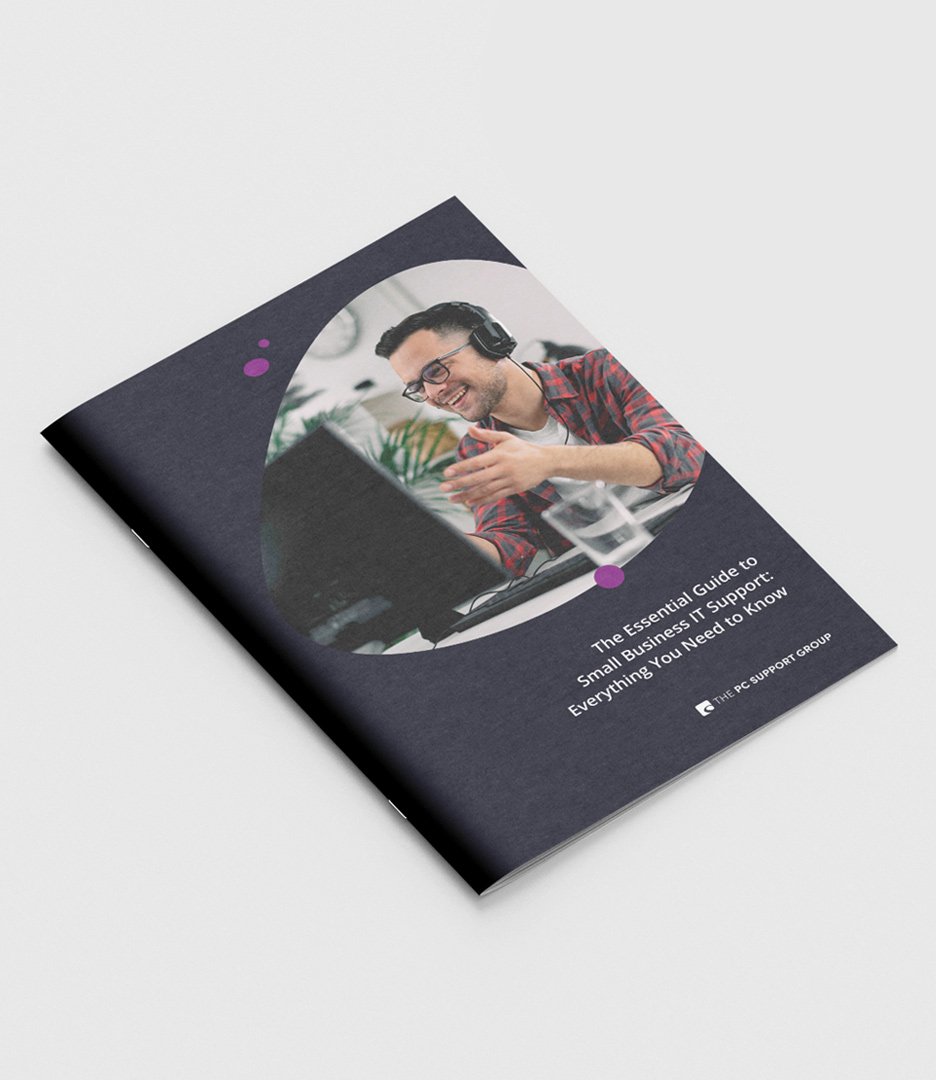 Download Your Free Ebook
The Essential Guide to Small Business IT Support: Everything You Need to Know
It's simple: effective IT can be the difference between success and failure for your small business.
Download this ebook to learn how your business can benefit from IT support.
Here's what's inside:
Why you need IT support

Choosing the right level of support

Weighing up the cost considerations

And much more
The ebook that will help your business streamline its IT operations
IT can be a game-changer for small businesses... if it's used correctly. Without a solid plan, up-to-date protection and adequate training, you can soon fall into a spiral of downtime, lost productivity and escalating costs.
Download this guide now to find out how your small business could benefit from top class IT support.