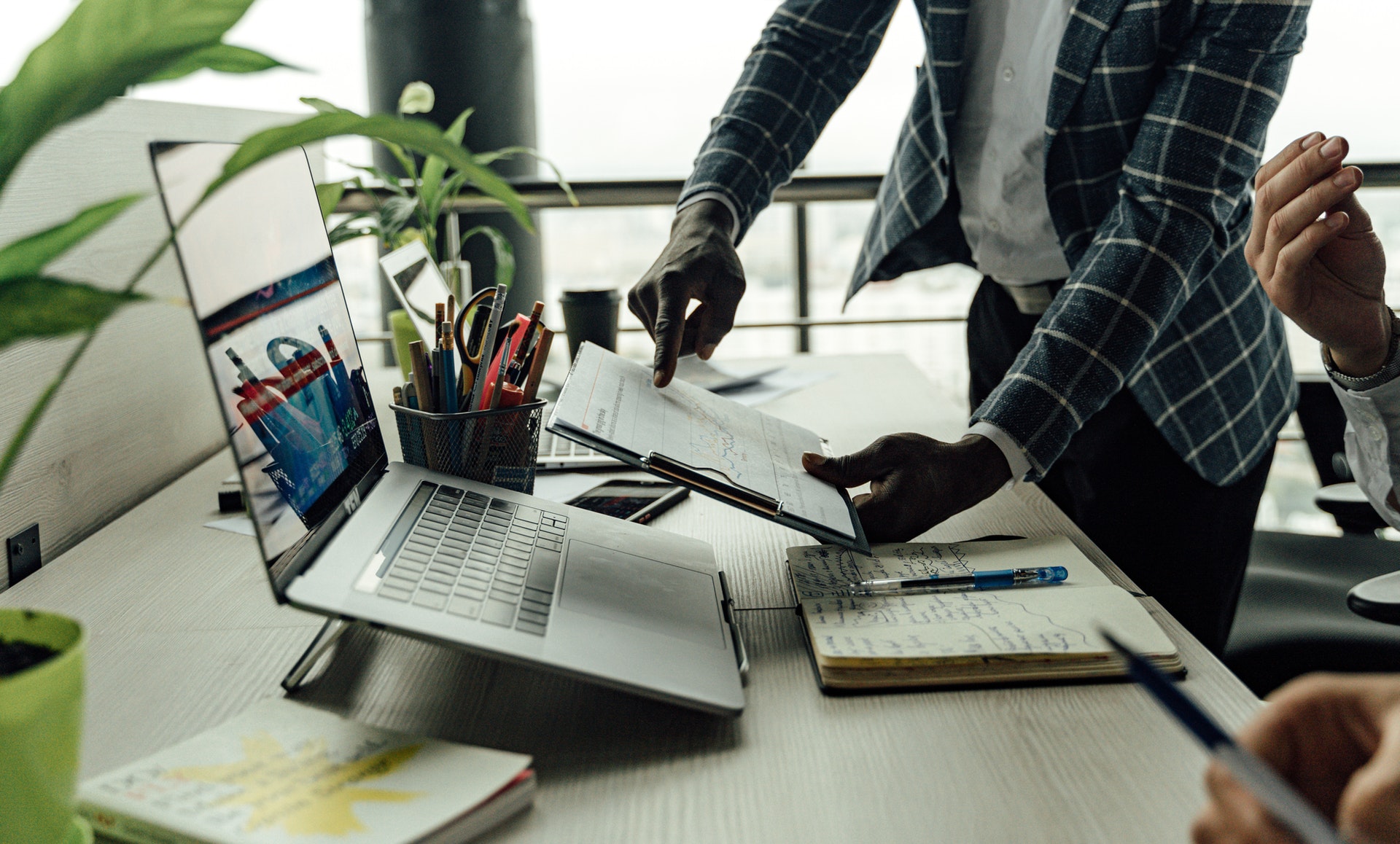 You might think that a managed IT service provider (or MSP) is there for one reason only: to fix your IT problems.
While that is true, there is much, much more to it than that.
In fact, MSPs can play a pivotal role in helping businesses grow and thrive. In this article, we'll outline 12 key reasons why managed IT services are beneficial to businesses just like yours.
Let's learn more...
What are the Benefits of Using a Managed Service Provider?
So, you have a vague idea of what a managed service provider is and what they do, but how can that benefit you and your business? Here are 12 great advantages of partnering with an MSP.
In a hurry? Take a look at this video to learn how an MSP can benefit your business:
1. Cost Savings
Having an internal team of IT experts is great, but it's also expensive. They'll command much higher salaries than all-round IT managers, which can stretch even the most generous of budgets. A managed service provider overcomes that obstacle by allowing you access to a team of IT experts at a fraction of the cost. Let's face it: you want your revenues and profits to grow, so keeping the outgoings to a minimum is definitely a positive.
2. Better Budget Control
As well as savings made on salaries, having a retained contract in place with an MSP means you can have better control over your business's finances. You'll likely pay a fixed fee, which you can factor into your budgets and forecasting, and have that IT cost as an outgoing rather than worrying about unexpected costs. You also avoid the additional and changing costs associated with hiring and firing, tax, company perks, etc. required for internal staff.
3. Strategic

Support
One of the key advantages of an MSP is that they're experts in their field. That means they know the industry inside out, so they can provide recommendations on a range of IT topics from a strategic level. For example, your MSP will be able to recommend software and hardware, insight into better systems and IT practices, and objective views on new and upcoming technologies.
4. Proactive Monitoring and Maintenance
A good MSP will provide excellent IT support when you need it and request it. An impeccable MSP does that even when you don't think you need it. Acting like an invisible ally, they'll proactively monitor your systems, applying necessary updates and patches to ensure smooth, uninterrupted service across your IT infrastructure. This level of behind-the-scenes service can be overlooked by internal IT departments, particularly when they are stretched, and is a key reason why outsourcing to a managed service provider is beneficial to SMEs.

5. Protection From Cyber Attacks
A critical part of your business is cyber security; without adequate protection, you leave yourself vulnerable to malicious attacks which can spell disaster for the business. A trusted MSP can give peace of mind by helping to ensure that your data and sensitive information is safe and secure from cyber criminals by utilising the latest technology and protection techniques.
6. Expert Knowledge on Hand When You Need It
If you do your due diligence and choose the right managed service provider, you can be confident that you have access to experts who know what they're talking about. IT has many areas of expertise, specialism and focus, and it's hard to be an expert in them all. An MSP will have all bases covered in this regard, meaning you can relax in the knowledge that your provider is able to support any IT eventuality, question or concern.
To ensure you choose the right MSP, read these 20 questions to ask before making your decision.
7. A High Level of Service from Experienced Technicians
When partnering with a reliable MSP, you can be assured of a high level of service and satisfaction. When it comes down to it, you want a service that provides the right level of support to your business, from people that understand your business and priorities. An experienced team of technicians will understand your priorities and IT pain points, and work to resolve them competently.
If you need some convincing as to a provider's experience and acumen, take a look at their testimonials and case studies to understand how they've helped other businesses.
8. Reduced IT Downtime
If your staff can't print, send an email or make a call, it's frustrating for them. But it's even more frustrating for business owners; every minute of downtime impacts productivity and subsequently has a negative effect on the bottom line.
IT downtime costs UK businesses an average of £3.6 million each year. Can your business afford to be without its IT systems for a sustained period of time? Having a managed service provider overseeing your IT systems means that they're able to spot and mitigate issues often before they happen, meaning you'll benefit from a reduction in downtime.
9. It's a Source of Support for Your IT Department
A managed IT service doesn't have to be an alternative or a replacement for an internal IT team. In fact, often it's a much more fruitful relationship when there's an internal IT manager or team member. This frees up their time, meaning they can then focus on larger projects to deliver business change while the MSP takes on the day-to-day maintenance and management tasks.
10. Ease of Scale
As your business grows or your IT requirements change, it can be costly, time-consuming and difficult to adjust. With the support of an MSP, scaling becomes a whole lot easier. That's because it's simple to adjust your service agreement in line with your business needs. For example, if you're in a period of growth and have an influx of new hires, it's easier to increase your service level agreement to cover more users or devices than it is to increase the workload of an internal IT department (which may mean hiring even more new staff).
11. You Can Focus on Business Growth
Your job is to help the business grow and thrive; the last thing you need is to be worrying about how your IT systems are performing (or worse, underperforming). When using a managed service, you afford yourself and your staff more time and resources to do the things that make a real difference. That means getting on with the day job without the need to worry about ongoing IT issues.
12. Access to Technology
A final big advantage of using a managed IT service is that they will have access to high quality, state of the art technology to support your IT operations. MSPs run and use sophisticated monitoring systems that would be outside of the budget of many SMEs.
So as well as the investment in technical excellence and experience, your monthly IT cost also stretches further because it gives you access to systems and processes that would likely be otherwise unavailable.
Want These Benefits for Your Business?
As you've seen throughout this article, there's more to IT support than simply 'support'. Having a trusted service provider can really bring tangible benefits to your business, helping you to improve costs, focus on what you do best and accelerate your growth.
The key is to ensure that you choose a provider that offers the perfect combination of expertise, insight and proactivity that enables your business to thrive.
Do you have a business case for outsourcing some or all of your IT support? Make the right decision by downloading our free ebook, Managed IT Service Providers: A Guide to Choosing The Right Partner.