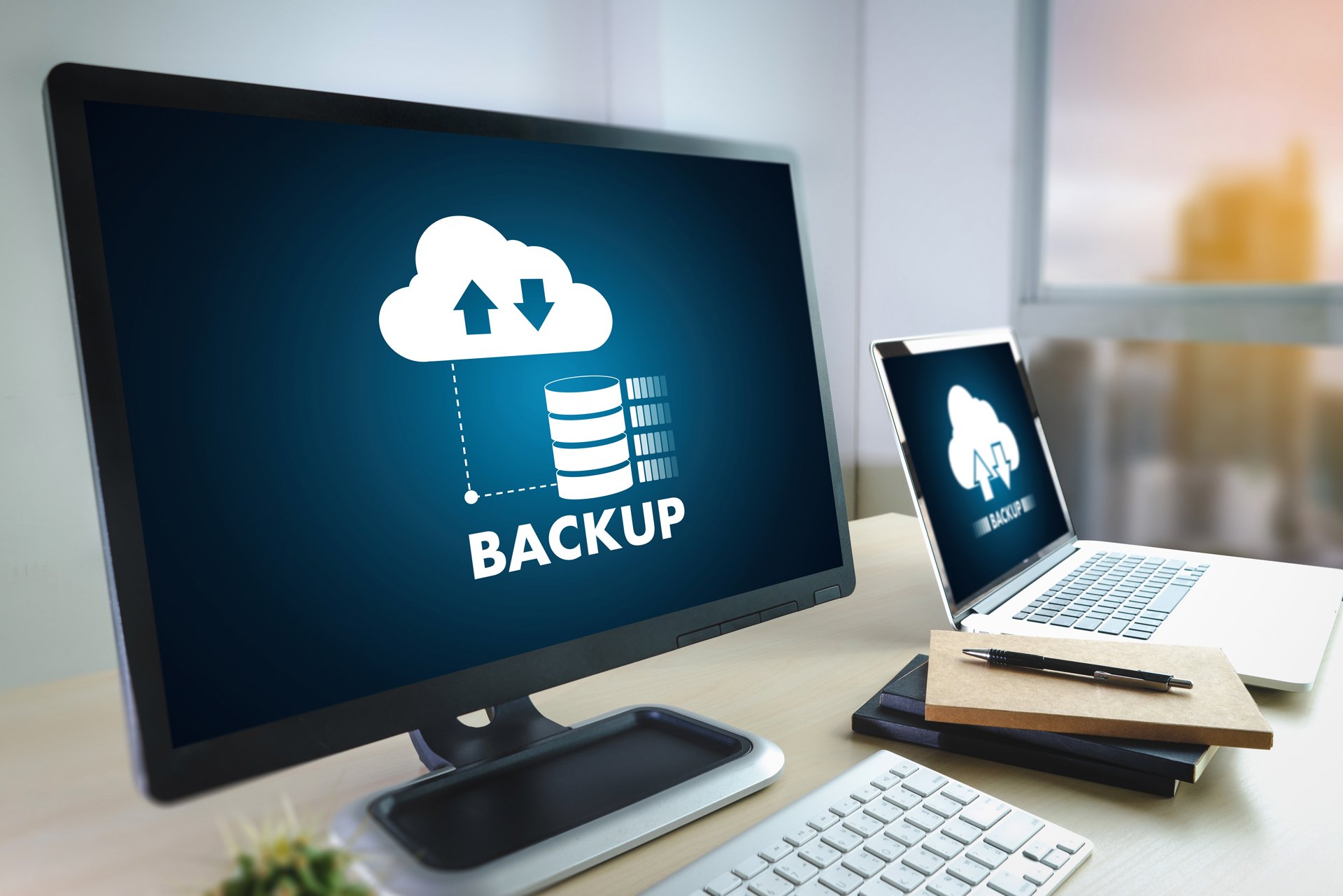 31st March is World Backup Day — an annual reminder to all business owners to backup your data, which is essential in a world where ransomware attacks are on the increase for businesses like yours and ours.
The only difference in opinion here is that at The PC Support Group we think that every day should be a backup day.
In this post, we'll give an overview of the importance of data backup and its impact on your business.

What is World Backup Day?
It all started with a thread on Reddit in 2011, believe it or not. Since that date, 31st March has been an annual observance and global awareness day that's designed to highlight the importance of system and data backups to businesses.
So, on this officially dedicated backup day, let's think about it for a moment. Your company data is your most priceless asset — the information you hold about your customers, your products and services, your finances and your people. And the loss of just some of it for long enough will sink your business! For example, did you know that 80% of businesses who have a fire go into administration? Even if the business does not go into administration, it can take up to 18 months on average to fully recover.
What is a data backup?
Data backup is the practice of making a copy of your data (such as documents, images, videos, audio files) so that you have a fall-back version of everything if you happen to lose the original version.
A true backup will be a snapshot of the data at a moment in time and will be stored completely separately to the live data. Using a cloud file storage/sharing system does not mean your data is necessarily backed up!
Why is it important to back up your data?
Data backup is essential for businesses. As well as ensuring that your data is reliably stored in case the primary version is lost, backing up can also mitigate any risks or reduce the impacts of disasters such as a cyber attack, fire or theft.
Did you know that according to the World Backup Day website:
21% of people have never backed up their data
113 phones are lost and stolen every minute
29% of disasters are caused by accident
One in ten computers are infected with viruses every month
30% of all computers are already infected with malware
Still not sure that backing up your data should be a priority? Read our recent blog about 'natural disasters' to find out more reasons why backing up your data is a necessity and not a luxury. If that doesn't convince you, then our free 'Guide to Cyber Security' should be the icing on the cake!
What's the best backup option for your business?
Now you're convinced, you need to consider what options there are for backing up your data, namely two: on-premise or in the cloud.
On-premise backup means:
Using an in-house server, computers or other devices to store your data
Purchasing your own hardware and software
Regularly maintaining, upgrading and replacing your infrastructure
Buying additional equipment if your storage requirements increase beyond current capacity
Employing, directly or indirectly, specialist expertise to keep these assets fully operational
Meanwhile, cloud-based data storage involves:
Using remote servers or hardware maintained by a third-party service provider
Buying the use of specific quantities of storage space and bandwidth
Accessing your data via the internet
It's also important to remember that, while cloud file sharing and storage solutions sync your data across multiple devices, this does not add up to a robust backup system. So, if you're assuming that your cloud syncing and sharing services, such as Dropbox or Google Drive, are acting as your backup or are taking responsibility for automatically backing up all your data, then, please, think again!
And remember, the solution doesn't have to be one or the other, some companies decide that what is best for them is a dual approach or a hybrid data storage solution where primary data is stored on their own server with backup versions stored in the cloud.
Is your business data regularly backed up and secure?
Remember, as your business develops, so will your data backup requirements. So it's essential to periodically review your backup arrangements to make sure they reflect the needs of your business today.
Even if you're happy with your backup processes, it's a great idea to schedule regular reviews for peace of mind.
To find out how The PC Support Group can help protect your business with our IT support contracts including backup, contact our friendly and experienced team on 03300 886 116 or on info@pcsupporgroup.com.
Need more information on choosing an IT provider to help manage your needs? Download our free guide, Managed IT Service Providers: A Guide to Choosing The Right Partner.