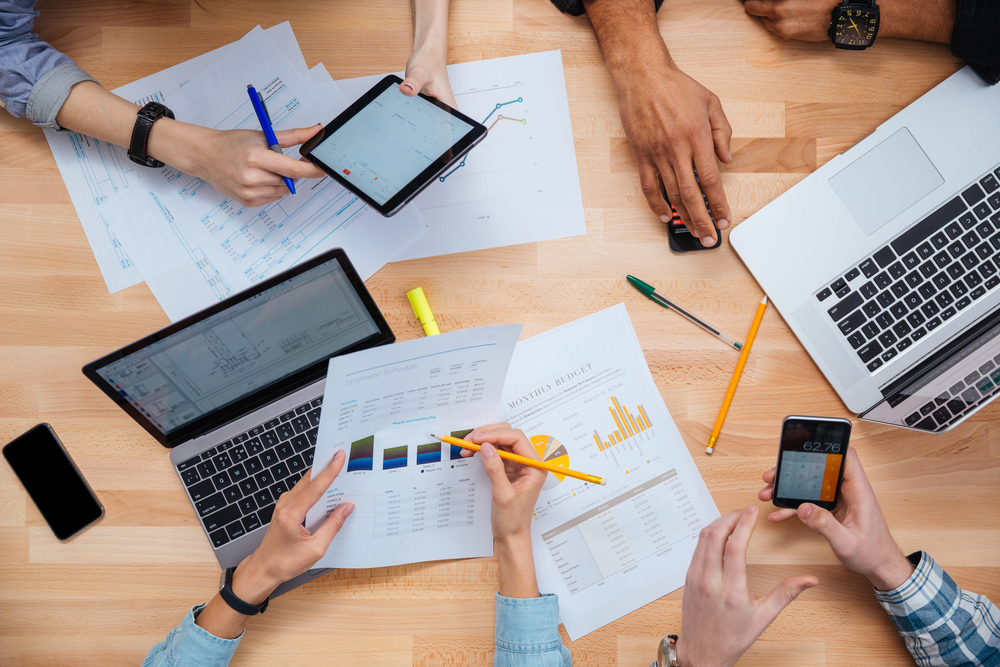 Migrating to Microsoft Sharepoint can provide a range of business benefits. But whether you're in charge of budgets or need to get the cost signed off by the CFO, pricing is likely to be one of the key things you'll consider before making the switch.
In this guide, we'll outline some of the cost considerations relating to Microsoft Sharepoint, and provide you with some information that'll help you build a convincing business case.
Read on to learn more.
Sharepoint migration costs
The first thing to consider when budgeting for the migration is what impacts the price during the migration itself. Here are four important factors to consider.
1. Migration scope and size
Large scale migrations will typically require more resource, time and scrutiny, and therefore will have a higher cost. For example, a data transfer from a single on-site server would be less costly than one involving multiple environments.
In a similar way, the amount of data to be transferred from one environment to your new Sharepoint location will have an impact on the cost. So, a payload of several terabytes of data will cost more than one involving gigabytes of data.
2. Number of sites required
If your organisation requires a slightly more bespoke Sharepoint setup with several sites and departments, this can add to the complexity of the migration process. Moving to a single Sharepoint environment would obviously require fewer resources and therefore would be less costly, whereas a migration that involves several Sharepoint sites would be a higher price due to the additional complexities.
3. Number of users
The cost of a Sharepoint migration is closely related to the size of your business. In terms of users, you'll need to consider the number of people who'll be accessing the platform and will therefore require licenses. Sharepoint is part of the Microsoft 365 solution, which is charged on a per user basis (more on that shortly).
4. Project timeline
Another key factor that impacts the price of your Sharepoint migration is the timeframe in which the work will be completed. If it needs doing quickly - perhaps if there's a tight deadline to get it done - you can expect the cost to increase accordingly because of the additional resources and coordination required.
The cost of the migration to Sharepoint therefore needs to be considered on a case-by-case basis, as each is different and unique to the needs and requirements of the business.
Post-migration cost considerations
Once the migration itself is complete, there are some additional things you'll need to consider in terms of expense. Taken in isolation, you might think this is a costly decision, but it does actually provide a lot of flexibility that means you only really pay for what you need.
That's because the Microsoft 365 suite is licensed on a per user subscription basis. This means that your monthly subscription is based entirely on the exact number of users that you need to have access. The great thing is that you can scale up your subscription if you need more users, or pare it back if you're streamlining across the business.
If you are already using Microsoft 365 licenses for your email and/or Microsoft Office suite (Word, Excel, etc.), then there may be no additional ongoing license costs in moving to SharePoint, resulting in potentially huge direct savings over maintaining an on premises or hosted file server.
Think about the potential savings
Of course, any business expenditure is likely to be scrutinised heavily, so it's important to be aware of the potential savings that a Microsoft 365 and Sharepoint migration can facilitate. Here are some of the cost efficiencies that you can take advantage of following a migration to a cloud environment such as Sharepoint:
Reduced overheads and maintenance costs related to running on-premise or dedicated hosted servers (i.e. support, backup, energy consumption, cooling, security).
No need to purchase additional servers - simply scale up your subscription and pay for only what you need.
Reduced downtime (you'll probably have experienced outages which can lead to lost productivity and revenue) thanks to Microsoft's 99.9% uptime guarantee.
Increased security from Microsoft's infrastructure and best in class cyber security systems that reduce the risks of data loss (and costly subsequent recovery).
Savings through increased efficiencies such as collaborating on files at the same time or sharing information via Microsoft Teams
Should you use experts to support the migration?
A Sharepoint migration can be a complex process, especially for inexperienced users. In this situation, it's often worth enlisting the help of a specialist IT support partner to plan, manage and oversee the migration.
Without a clear plan and people who know what they're doing, the migration can quickly turn sour, meaning issues like:
Corrupted files and loss of data, which can be costly to recover.
Loss of productivity due to issues and teething problems - time is money and things like lack of takeup across the workforce or issues with staff being unable to find relevant documents can mean lost revenue.
Security issues if you do not have the right levels of cyber security in place, which again can lead to loss of data and costly recovery operations.
Alongside these dangers, it's also important to consider your business' capacity to deliver the migration effectively. One in three cloud migrations fail, according to research from the Cloud Security Alliance, and can often go over budget and take longer than expected.
With those dangers, it can pay to have a trusted partner on your side to help deliver the project efficiently and on-budget, and to offer ongoing management of your Sharepoint environment.
The price depends on your circumstances, but don't forget about the cost efficiencies
No two Microsoft Sharepoint migrations are the same, so it's not possible to give a fixed price; it all depends on your business' situation, requirements and the project complexity. However, using a partner can help you to better plan and understand the required budgets, before helping to keep the project on schedule and on-budget.
When it comes to planning and delivering a migration to Sharepoint, don't take the costs in isolation. Instead, think about the efficiency gains and increased productivity, and how those will soon add up to have a positive impact on the bottom line.
Want to know more about Microsoft 365 and Sharepoint? Download our free business guide, or give us a call on 03300 886 116 and talk to one of our Microsoft experts about your Sharepoint migration project.