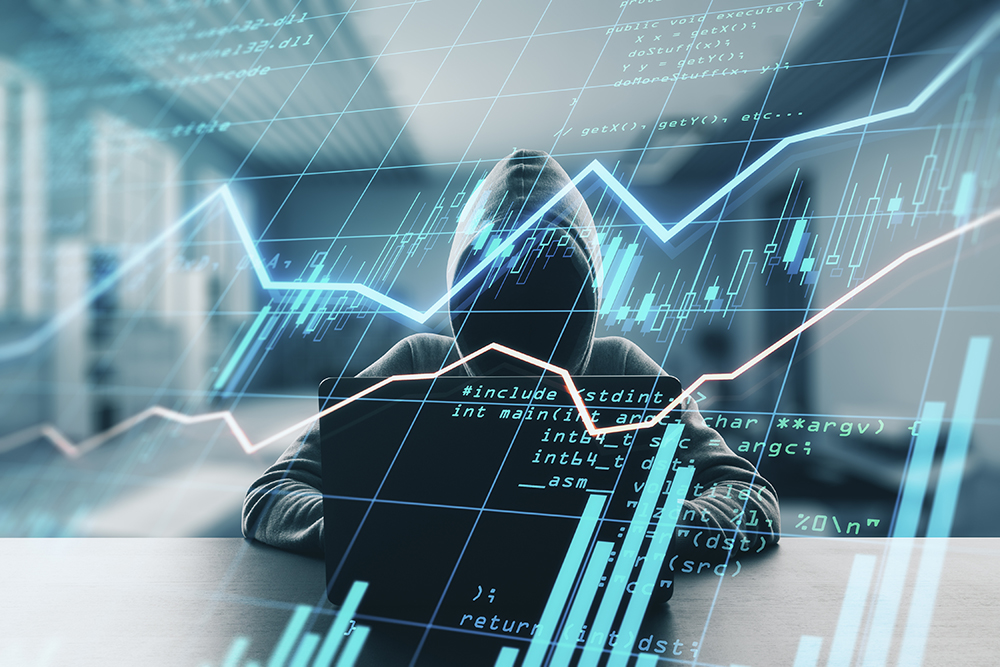 Cyber Security Services for Business
Security is not expensive: it's priceless. Defend your business against cyber attacks, disasters and malicious criminals with our leading cyber security services.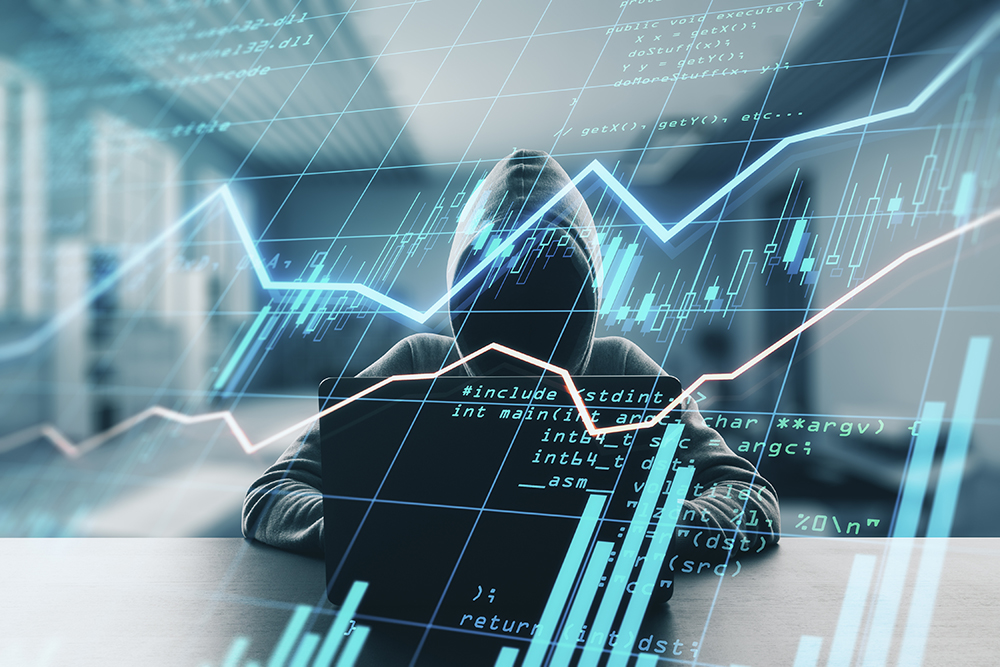 Expert, Reliable Cyber Security to Protect Your Business & its Data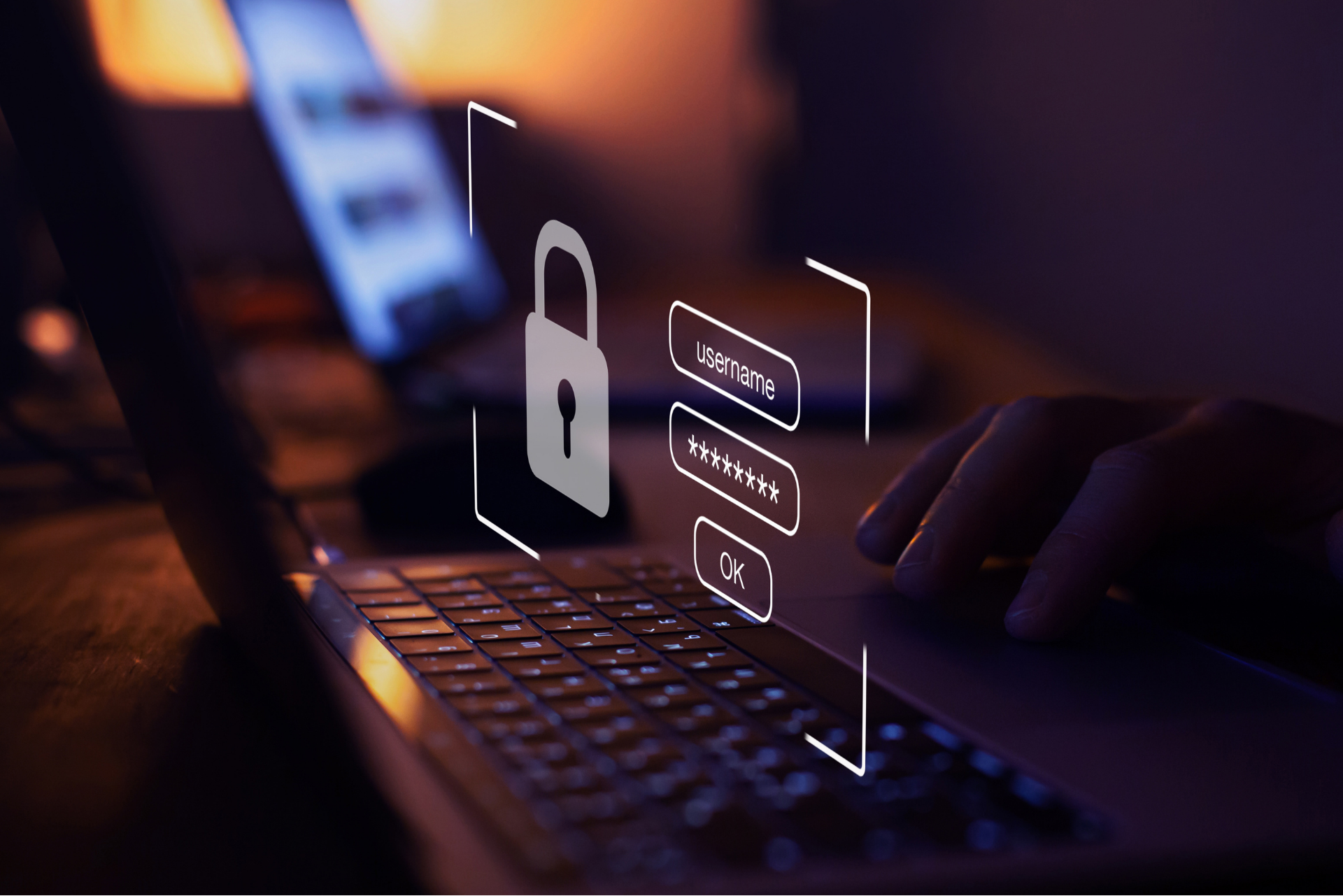 Cyber crime is now a highly sophisticated billion pound "business", meaning many traditional security measures are no longer enough.
One small window of opportunity is all an attacker needs – take the lead with cyber security so that you don't face the devastating consequences of losing your business.
Our state of the art, multi-layered protect, detect and respond cyber-security model, designed specifically around small and medium sized businesses, ensures maximum protection for maximum value.
Offering 24/7/365 Protection
Best in class human and machine-powered monitoring.
Cyber Security Experts
Pain-free protection from cyber security professionals.
Cyber Essentials-Certified
We can help you to become and stay accredited too.
Cyber Security Services
Managed Antivirus
Antivirus software is an essential part of your cyber defences, but it's not enough to just install a product and leave it running in the background. We manage your antivirus software and security to make sure that it's always up-to-date and protecting your business as it should be. Regular scans, patch installations, permission controls and reactive support, combine to help protect your business.
Managed Firewall
Protect your business, your data, and even your employees with our managed firewall. This is a crucial line of defence against potentially devastating cyber attacks, and one you can't afford to miss out on. The firewall stops unwanted traffic from entering your network, keeping your files and data secure. Firewalls can also be useful when your workforce is remote, allowing them secure access to files and folders without the risk of an unwanted source gaining access.
Data Compliance
You take your data compliance obligations seriously. We do too. We can help you by offering services ranging from a simple one-off process and workflow analysis, through to ongoing compliance management on your behalf.
Dark Web Monitoring
Thousands of email addresses, passwords and other sensitive data land on the dark web every day, creating risk for businesses and users the world over. This usually happens either when a service is hacked and login details were stolen, or as a result of a targeted Phishing attack. Unfortunately, you may not know about a vulnerability until it's too late or even gets to find out at all. Our industry-leading dark web monitoring program helps businesses remain protected from their users' login credentials being sold and used on the dark web. Offering 24/7/365 protection through human and machine-powered monitoring, the system uncovers compromised credentials in dark web markets, data dumps and other sources, and alerts companies and users of potential breaches fast, giving our clients the advantage to act before cybercriminals do.


Multi-Factor Authentication (MFA)
The UK government's National Cyber Security Centre advises the use of multi-factor authentication to help protect against cyber criminals gaining access to online systems if they have acquired your username and password. Multi-Factor Authentication (MFA) adds an extra security layer, or 'factor', on top of usernames and passwords (which, as we know, are often not strong enough and easily stolen), before any access to data is allowed. Even if the criminal has a stolen email address, username and password, MFA keeps the data safe. PCSG can configure and maintain this for you, helping to keep your business safe.
Anti-Phishing Detection & Training
90% of data breaches begin with a phishing email. Help protect your organisation from email attacks with our sophisticated email anti-phishing software, which uses powerful Artificial Intelligence and "EmployeeShield" technology to defend against malicious emails. Whilst no single defence can ever be a guarantee of protection, having a robust anti-phishing solution will minimise your exposure to this risk. When used in conjunction with our simple and effective automated end-user phishing training solution, aimed at minimising the human behaviour element of business email compromise, you will have a solution to best protect your organisation.
Cyber Essentials Accreditation
Cyber Essentials is UK Government Accreditation that helps you to guard against the most common cyber threats and demonstrate your commitment to cyber security. A Cyber Essentials certification brings many benefits to an organisation, including protection against 80% of the most common cyber attacks, increased credibility and reputation, new business opportunities and free cyber insurance cover. The PC Support Group is a Cyber Essentials-certified business and we can help you to become and stay accredited too.
Security Audit & Testing
With our range of security audit and testing services, we enable you to test and monitor for security weaknesses and vulnerabilities in your organisation's security processes and infrastructure. We can help to protect your business, keep your assets safe and ensure you are complying with statutory regulations and quality accreditations, whether Cyber Essentials, IASME, ISO27001, PCIDSS or beyond.
Web Filtering & Analysis
The internet is awash with malicious websites and it can take just a single click to cause a security breach. To protect your staff (and your business) from these suspicious sites, a web filtering system can be used to control user access online. We can continually evaluate and block inappropriate content of websites and domains associated with hosting malware, phishing, viruses or other tools for harmful activities to help keep your business safe, enabling it to continue running efficiently and productively.
Enhanced Password Protection
The use of simple passwords, the same passwords across multiple systems and/or sharing admin logins for certain systems increases the risk of passwords being obtained and used for criminal activity and makes access control by management to the various company systems virtually impossible. Various measures such as password policies, a password vault, and the use of Single-Sign-On technology can help to address this. Our secure identity and access management (IAM) system will enable:
Centralised and secure password management with "vaults" to manage and store business, personal and shared passwords
Secure access with Single-Sign-On. Users access systems securely through a single "launchpad" without the need to enter or even know passwords to individual systems
Add multi-factor authentication to your Windows login, further enhancing your cyber-protection
Expert Knowledge. Flexible Approach. Rapid Response.
Friendly & knowledgeable
From the first point of contact with The PC Support Group, our dedicated support staff and cyber security specialists are always on hand to offer advice and expertise, going the extra mile to make sure our clients are happy
Award-winning
We're a multi-award-winning company dedicated to helping businesses and charitable organisations throughout the UK. Our growing number of awards celebrate the services we provide for our clients.
Agile & responsive
We proactively monitor your systems to quickly identify cyber threats and block malicious activity, defending your data from harmful criminals.
Expertise & track record
We know just how important reliable and secure technology is to business success. That's why nearly 200 businesses trust us to manage their IT and protect them from cyber crime.
Accredited
We're proud to be a Microsoft Partner, a member of the Apple Consultants Network, and Cyber Essentials accredited. We value the great relationship we have with all our clients, partners and suppliers.
Living our values
Our values reflect not only how we promise to treat our valued clients but also how we treat our suppliers, partners and even each other within The PC Support Group.
Our partnership network comprises the largest specialist technology firms delivering pioneering security solutions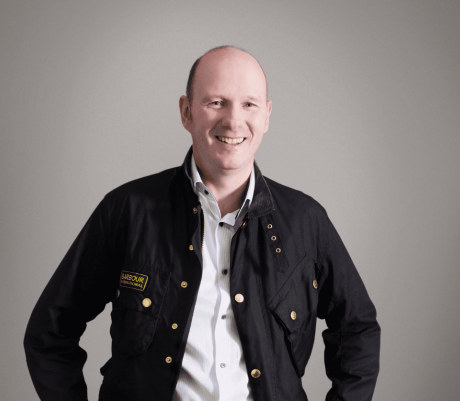 In a constantly, rapidly changing sector it's reassuring to deal with The PC Support Group who are experts in their field. They have the ability to assess and action Cyber Security requirements quickly and proficiently, and they do it with a helpful, patient, no-nonsense approach. As a result of this partnership and security focus, we have never experienced a security breach and our down time has been kept to a minimum.
Mark Whittle, Finance Manager - Influential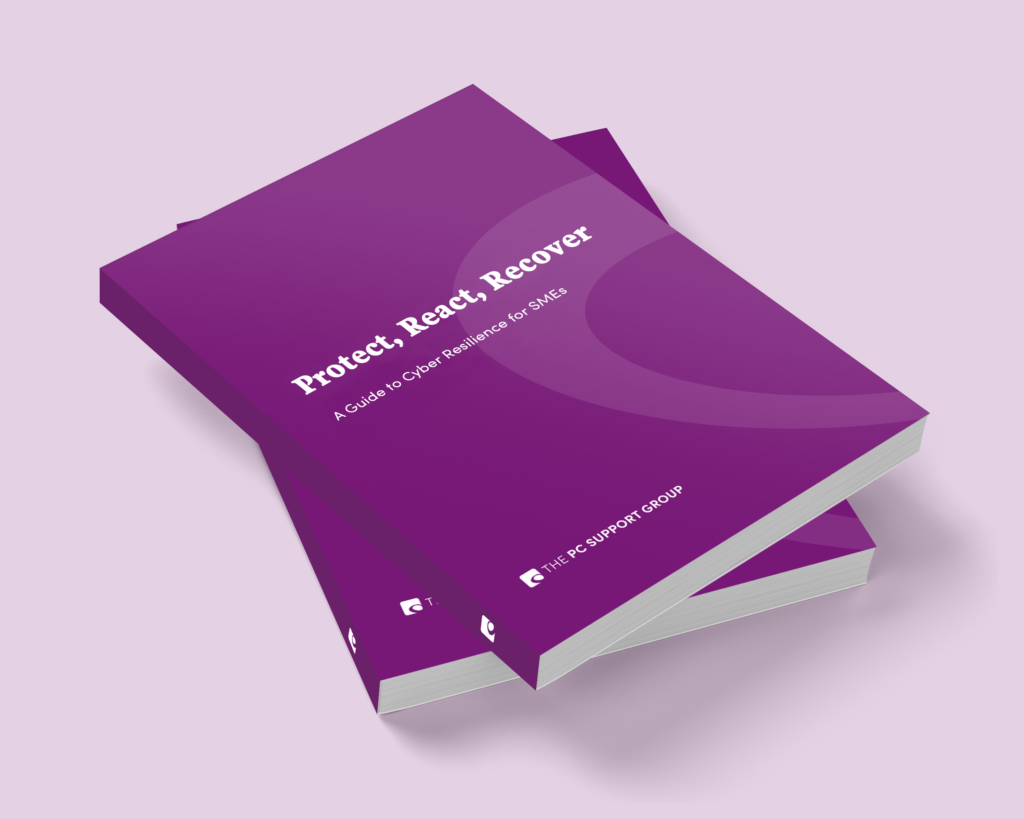 Free eBook: Protect, React, Recover
A Guide to Cyber Resilience for SMEs
Download this free guide and find out more about the world of cyber security and how it impacts your business. Inside,
you'll learn:
* Why cyber security is essential
* How you can improve your business' cyber security
* The dangers of inadequate protection
* How to keep on top of your cyber security setup
Why Work With The PC Support Group?
Strategic support
Receive invaluable guidance and knowledge on how to implement the most effective solutions for your business challenge.
Painless onboarding
Our team are experienced in onboarding new customers without any downtime or disruption.
Budget control
Greater control over your finances, enabling you to forecast monthly outgoing and avoid unexpected expenses.