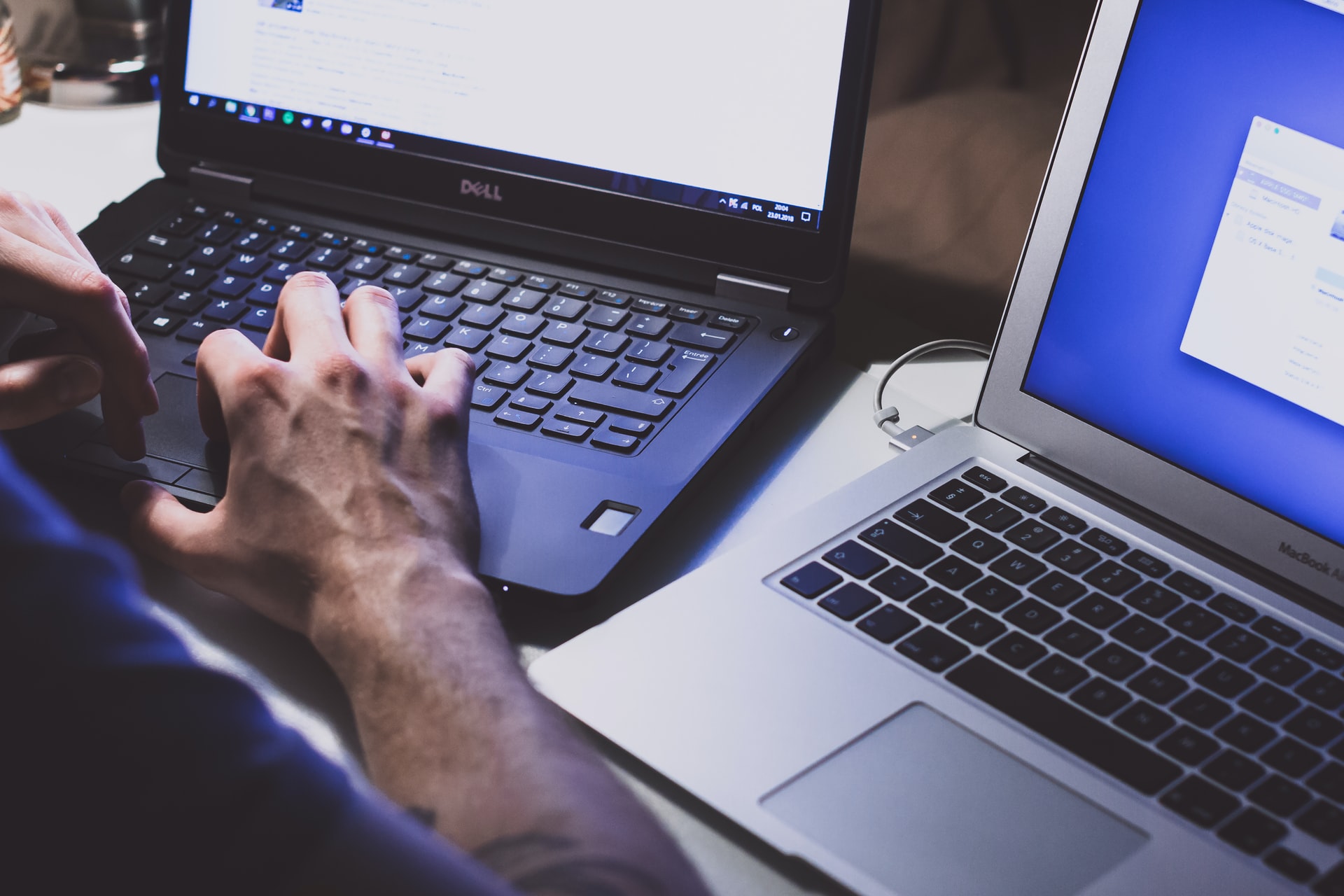 When it comes to choosing an IT managed service provider, there are several things to consider. One of the biggest considerations is the level of service you require, and typically there are two broad approaches to choose between:
Fully managed and co-managed support.
But which is the best option? Each has their own merits and advantages, and it's therefore important to understand both options before making a final decision.
In this article, we'll demystify the unknowns behind the fully managed and co-managed IT support offerings, and help you make the right decision for your business.
Let's find out more about these two service levels, and how they can impact your business.
What is a Fully Managed IT Service?
As the name may suggest, a fully managed IT service is an arrangement whereby the managed service provider (MSP) assumes full responsibility and accountability for the IT operations of another company.
It is typically seen as the highest level of support that can be provided, with the MSP taking on the management and upkeep of the overall IT infrastructure, system performance and maintenance requirements. This includes:
Network management
Systems and infrastructure maintenance
Software installation and maintenance
Data storage, backup and recovery
Cloud services
Cyber security
VoIP telephony
Mobile device management (MDM)
Printer and other hardware management
Fully managed IT support is particularly popular with small and medium-sized businesses, allowing them to quickly embed a culture of IT stability within their business without the lengthy (and sometimes costly) processes of hiring internal teams.
What are the Advantages of a Fully Managed IT Service?
For those businesses that require help and assistance with their IT management, a fully managed agreement provides a range of benefits, such as:
Cost savings - a managed service is often much more cost effective than hiring an internal IT team, and there are additional savings in terms of HR overheads (holiday pay, sick cover, etc.)
Improved productivity - an MSP will help the business to run more efficiently from an IT perspective, ensuring that employees are better able to focus on their jobs rather than worrying about IT issues
Added protection - a fully managed IT support package will come with a range of security benefits that better protects your business from cyber attacks and risks
Empowerment to achieve your goals - having access to state of the art technology, experienced technicians and knowledgeable experts helps your business to build using modern technology that is often otherwise out of reach
With a fully managed service, you can effectively leave the IT to the professionals and focus completely on your own business.
What is a Co-Managed IT Service?
A co-managed IT support service means that the IT provider manages certain aspects of the IT infrastructure, alongside an internal IT person or team. The MSP therefore becomes more of a partner that delivers strategic support dependent on the scale and knowledge of the internal IT resource, and the business requirements.
This approach provides a great deal of flexibility to internal teams, because you can hand over some of the day to day running of the operation to your MSP, leaving your IT manager and/or engineers to focus on their own goals.
As part of a co-managed offering, an MSP might include:
Service desk support
IT troubleshooting
Cyber security and monitoring
Cloud support
Access to experienced specialists
Modern technology and systems to supplement your internal infrastructure
With this hybrid approach, you're able to free up some of your internal resources while ensuring peace of mind that your systems are fully protected and monitored.
What are the Advantages of a Co-Managed IT Service?
As we've touched on already, co-managed IT support is a great option for those who have internal IT teams, because it helps to supplement their knowledge. There are several benefits to outsourcing some of your IT operations, even if you already have internal IT management. These include:
Increased focus on strategic development - as the MSP can take care of the day to day maintenance while internal specialists work towards delivering strategic business projects that can often get ignored or delayed due to reactive daily requirements.
Additional support - when internal team members are unavailable (through sickness, holiday, etc.)
Additional expertise - Even in larger businesses IT teams tend to be made up of only a few engineers and they can't be experts in everything. An MSP will typically have access to a greater range of expertise that it can share to resolve issues more quickly and proactively improve systems
Reduced pressure - internal IT staff are less likely to be overworked or stretched by maintenance issues, meaning they're better equipped to complete the work they're there to deliver
Cost savings - co-managed IT support will be more budget-friendly than hiring additional full time IT staff, which means better control of costs
Scalability - when your business is growing, it can be difficult to keep pace in terms of hiring staff, but with a co-managed service, you can easily scale the support package to suit your needs
Co-managed IT support therefore makes it easy to scale and improve the scope and output of your overall IT operation by combining expert knowledge with internal expertise. Working towards a common goal, both the MSP and the internal staff are empowered to work together to deliver meaningful change across the business.

What are the differences between fully managed and co-managed IT services?
You'll now hopefully have a working understanding of what a fully managed and a co-managed support agreement entails. But what are the differences between the two?
In both instances, you're getting IT support from experienced, knowledgeable experts. However, there are also some clear distinctions...
Internal Resource
The key difference between fully managed and co-managed support is that in the case of co-managed IT, your own business must (by definition) have its own IT resource. Whether that's a team or an individual will depend on the size, growth and complexity of your company, but some form of IT staff within the business is essential if you want a co-managed service. Fully managed support, on the other hand, can be provided to businesses that don't have any internal IT teams.
Service Level
Another difference between the two package options - perhaps obviously - is the level of service provided by the MSP. In both cases, you'll receive support that helps your business from an IT perspective, but in a co-managed agreement, this will include less than the fully managed option (because some of the work will be completed by your internal team).
Responsibility
In co-managed agreements, responsibility and accountability for the overall performance of the IT systems is shared between the MSP and the internal team, whereas the MSP assumes full responsibility in a fully managed package.
Cost
Because a co-managed support package only covers certain elements of your IT systems, you'll typically find that the monthly fee is less than for a fully managed service. However, cost isn't the sole reason to choose a co-managed (or any) support service - instead, you need to focus on the quality of support and the value it brings to your business overall.
Which IT Support Service Level is Best for Your Business?
But which is right for you?
Choose a fully managed support service if these statements are true:
You have no existing internal IT department
You need someone to take care of your entire IT operation
You don't have the capacity or budget to hire a full time IT staff member
Meanwhile, co-managed IT support is right for you if:
You already have an internal IT team
You're looking to free up your internal team's time and resource
You need a trusted IT partner to support from a strategic perspective
You're in a period of growth
As with many business decisions, the ultimate direction you take will depend on the makeup and structure of your company. If you need help in further understanding which is the best option for you, we're happy to help - just give us a call or get in touch via email.
And if you're looking to find the perfect MSP, our free ebook, Managed IT Service Providers: A Guide to Choosing The Right Partner, is just the thing you need. Download your copy for free right now!