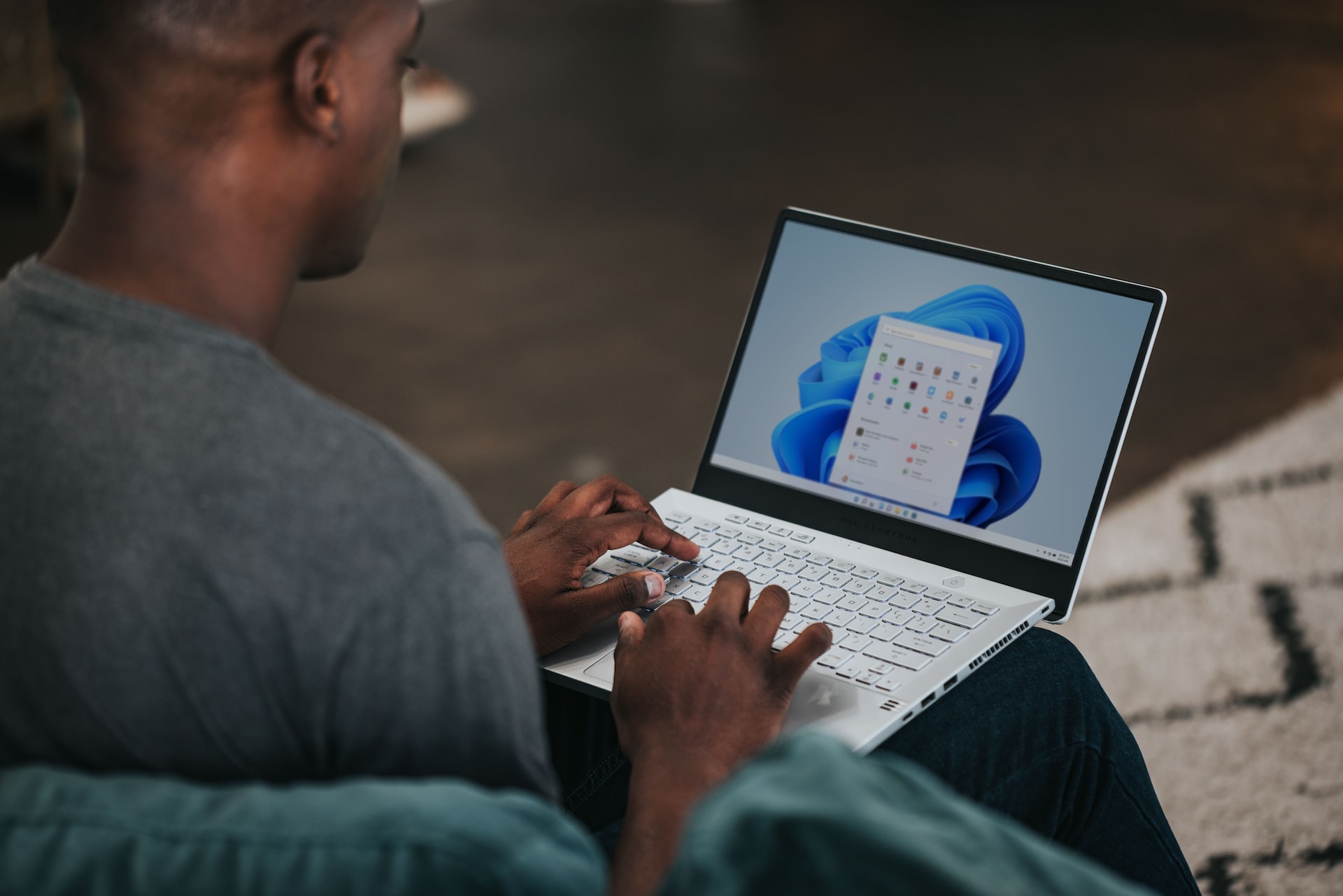 Microsoft 365 is a powerful platform for businesses. Its wide-ranging array of applications means it can support pretty much any and every business function.
So, what apps are in Microsoft 365? In this article, we'll show you just that.
What do you get with Microsoft 365 for business?
There are many apps and features within the Microsoft 365 suite, with access to certain features depending on your subscription level. We've broken some of the main ones down into groups depending on their purpose.
Microsoft 365 Office apps
For day-to-day work, most desk-based users will require at least one of the staple Microsoft Office apps, which are:
Word

- For writing purposes including letters, internal and external communications, sales and marketing materials

Excel

- Spreadsheets for data processing and reporting, accounts and budgeting, administration and other business calculations

Powerpoint

- For creating presentations for internal and external communications, sales and marketing collateral

OneNote

- An upgrade on the classic notepad; this enables you to make and store notes which is useful for brainstorming and scrapbooking

Access

- A powerful database application that allows you to build apps for business or customer use without the need for specialist development

Publisher

- A more creative environment for producing printed or online material (particularly sales and marketing documents such as brochures and leaflets)
These are all part of the Microsoft 365 for Business suite and are included as free web apps on all subscription levels and as desktop applications on all but the most basic subscriptions.
Document and data storage
One of the big features of Microsoft 365 is its extensive cloud storage solutions, which make it much easier to save work securely and access it whenever, wherever you need to.
Two apps in particular may be integral to your Microsoft 365 user experience:
Microsoft SharePoint Online

– Document and file sharing in the cloud with tough security controls so that staff only get to access what they're authorised to. No longer must we remain tethered to the office. Your teams can now access files securely from anywhere, whether online or offline; with added gains of document management, workflow and approval if needed.

OneDrive for Business

– The 'My Documents' of the 21st Century. OneDrive is a secure file storage and sharing platform that allows users to remain connected and productive from virtually anywhere in the world.
There's also PowerBI, which helps users to create impactful and easy-to-understand reports using large datasets; especially useful for storing and reporting on performance.
Communications apps
Collaboration is at the very heart of Microsoft 365, so it's no surprise that certain subscriptions come with several communications platforms, including:
Microsoft Exchange Online

– Putting the world's most popular business email system at your fingertips without high upfront and ongoing costs of running it on your own servers. Bringing you access to enterprise level email, calendar, contacts, and tasks from any device at any time, where colleagues can check your free time, where you can book company facilities and where senior staff can, with the right permissions in place, supervise and access staff emails.

Outlook

- the classic email platform, allowing you to send internal and external emails, as well as monitor your availability (and that of colleagues) through the integrated calendar feature.

Teams

- The modern meeting room for the workplace. Teams allows you to hold conference calls with internal team members as well as external clients, suppliers, customers and more. You can also hook it up to your office telephone system to allow users to answer and make phone calls from the platform. Alongside that, it enables staff to communicate via instant messaging and collaborate effectively, even when working remotely.
These tools really came into their own during the Covid-19 pandemic, which forced many people into working from home. The working world has continued with this remote and hybrid approach, which means collaboration and comms remain critical to business success.
Additional features
Alongside the core apps you'll use, some Microsoft 365 packages include additional features that make your job easier.
Customer relationship management and marketing
As well as internal use, Microsoft 365 can also present businesses with tools that can help externally, such as for customer relationship management (CRM) and sales and marketing activity.
For example, you can book, schedule and manage appointments using Microsoft Bookings, which is helpful if you run a customer service business.
As well as many of the apps within the Microsoft 365 suite being suitable for creating marketing and sales collateral, there are further features available that can support your activity, such as the ability to host webinars from within Microsoft Teams.
Enhanced cyber security
Another key benefit of Microsoft 365 at the higher subscription levels is its enhanced cyber security for businesses. Here are just some of the features that can help to keep your organisation and its data more secure:
Apps like

Defender for Business

which help to protect your business from ransomware, malware,

phishing

, and other cyber threats.

Built-in

spam detection

to prevent unwanted and dangerous emails from entering your systems.

Increased security measures such as

multi-factor authentication

, enforced PIN lock across devices and device approval

More

secure file sharing

via Sharepoint, which allows you to share documents via a secure link that can only be accessed by approved recipients (which reduces the old risk of accidentally emailing a document to the wrong person)
Productivity features
Microsoft 365 has a range of built-in productivity tools which help to streamline your staff's workloads, improve efficiency and save time.
Focused inbox

- Helps to filter out distractions and clutter from employees' email inboxes.

Co-authoring

- Enables better collaboration on projects, even when teas are working remotely.

Smart Lookup

- A predictive search feature that allows you to quickly find the function or operation you need within the app you're working in.

Tell Me

- Helps you search for online definitions, information and more from within your document, without switching to a browser window.

Dictation

- Transforms your spoken words into text within your document (ideal for quick notes, etc)
All of these features can be helpful in creating a more efficient and productive work environment.
Choosing your Microsoft 365 plan
The apps you require will of course dictate the level of subscription you require. Microsoft 365's subscriptions come in an array of different plans with different levels of access to the various apps, features and products.
Take some time to review your business needs (and think about the number of employees that will be using the suite) to determine which is the right one for your organisation.
The great thing about Microsoft 365 is that it's very flexible and you can easily scale your subscription up and down depending on your business needs.
Need more advice? Talk to Microsoft 365 experts
As you've seen, Microsoft 365 provides a wealth of applications and features to support your business operations. If you'd like some more information on how this platform can be transformative for your business, download our free guide:
And if you're interested in learning more about how The PC Support Group can help you migrate to Microsoft 365 and make the most of its many features, get in touch today and our Microsoft experts will be delighted to help.